Maybe
July 23, 2008
She closes her eyes and retreats into her mind. And in her mind, she's standing at the center of it all. The buildings, the lights, the noise, the frantic hum. Slowly, one hand rises and the world goes silent. The other hand raises to find its partner and the lights blink out, one by one by one. She watches, fascinated by her power. The last light disappears as her hands meet. She savors the feeling, the stillness of it all. The only sound, her own erratic heartbeat. Her eyes close and she pulls her hands apart. The world crumbles and its beautiful. The chaos, the destruction, it's all glorious. Filling her with a sense of purpose. Buildings fall slowly, then faster and faster and she cant contain herself. The It hits her. Its soft, sweet, warm and familiar. She knows, if It's here, then he's here. She opens her eyes, searching, but finds nothing. So she returns to existence. But she's still alone. In her little white room.

All aloney on her owny...

But he was there, and he would be back.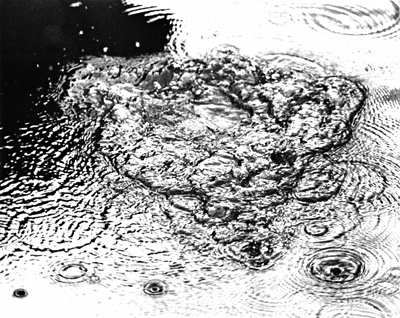 © Christina L., Great Falls, VA