Letter's to daddy
November 27, 2012
"Letters to Dad" is not quite finished or spell checked I do want some feedback if others think that this would actually sell if I should decide to get it published someday. Please keep this in mind as you read this. This is supposed to be, almost like a journal. I hope you enjoy! please feel free to comment!

"Letter to Dad"


Chapter 1: What was it like? Hey, Dad! So what's it like beyond those pearly golden gates? It must be pretty incredible. How was it when you got to see the face of your creator? Miraculous, I bet! Were you scared as you left this world and headed for the light? Did you hear everything we said to your while you were in the hospital? I miss you soo much!!!! I hope you miss me too!
Chapter 2: Sadness It makes me sad to think of things that you will miss me do. For example, you won't be able to give me away at my wedding, like you did with my sister… Even the simple things, like I can't come home and tell you to your face that I got a good grade on a test. You didn't get to see me graduate 8th grade… The only way I can talk to you is through prayer, and hope God will give you the message. I will never get my Father/Daughter Dance… You can't see me take my very BIG leap….getting behind the wheel and driving…All these things I think you will miss, but in retrospect, I know you are watching me from the realms of Heaven. I guess you really do have the best seat in the whole house.
Chapter 3: Heartache When I picture my heart, it is cracked down the middle with a band-aid on it. Every time I think about the things, I can't do in your absence the band-aid rips off, and the pain floods in. Maybe it's because I miss you sooo much! Mom misses you too! A lot more than the rest of us. You were life, you are her love. You can never be replaced.
Chapter 4: Special Memories Poor Avery, She will not really know you like the rest of us. She will always love you somehow. What I hate the most is how everything has changed since your passing. I miss all the weekends where mom had to work and you and I would go see Aunt Fay. I always had a lot of fun. In addition, I thought of it as our thing. It seemed like we went like every other weekend. Not that I minded. Now, I am out of the circle. She had a fatal heart attack a couple months ago and we did not even get a call, nothing. The way we found out was Debbie posted it on her Facebook. We hardly get to see her. I call her anytime I get the chance, but it is still not the same. Nothing is anymore.
Chapter 5: Not the Same Speaking of things that did not stay the same was Mom has changed a lot. She used to listen to what I have to say, but now she does not. Sometimes, she like "growls" at me. For example, Jen was over today and I went to tell something from bowling today, and she is like "WHAT!" as if she was very annoyed at the sound of my voice.
Chapter 6: What I miss I miss all those school nights where I would have to go to bed at 9:00 and I would come downstairs to give you a hug, goodnight. I miss your hugs. I know you were not a hugger, but you never resisted. I miss helping you wash the cars, with me in my sweats.
Greg has a new finance. Her name is Stephanie. The whole family loves her. You would have too. She has three kids of her own. They all love Greg. Greg loves them too. Her 19 yr old is Down syndrome. He is funny as can be though. She has a daughter named Lakin. Her youngest child is Taylor.
Chapter 7: Holiday This last Christmas was better than the last one I had, but it still was not the same without you. I got some cool things though. That softened the bandage that was ripping off. I think mom was trying to make up from the year before because I didn't really have a Christmas because the lack of money.
Chapter 8: School I am sure you already know, but I got high honors, 1st semester in my freshmen year of high school. This semester I am not doing as well. I am going to have to ask my French teacher "Madame" how to say I miss in French. I am studying French this year. "Comme-dit-on I miss you." Tu me mangues (according to my iPod translator.)
Chapter 9: What I would like back I think about you every day. Every moment. I don't think I'll ever get used to you not being around, but I have to accept it, which I do, even if I don't necessarily like it. I would do anything to hear your voice, see your face again. Maybe someday in the far future I will. That's why I am now studying the Bible. I go to youth group; I am in a small group at Jefferson Street Church. Now, I am learning about what God has to offer me.
Chapter 10: Do you? Do you get to talk with Grandma Mary and Grandpa Jim? I miss them! Tu me mangues! If you get the chance, tell them I said hello and that I love and miss them very much. Do you get to see Grandma and Grandpa King? Even though I didn't know them, very well I still miss them. I guess it is like a freak of nature.
Chapter 11: Hope I hope I will turn out the daughter that you wanted me to be. I hope I am on the right road. So far, I have not run away from home like Jen did. I am a good girl. Yes, mom and I have our disagreements that get out of hand, but nothing extremely big.
Chapter 12: Our Life Now I am sure that if you do not know by now, mom and I have four dogs together. They're names are Pixie, Trixie, Sadie Marie, and Catie Lynn. Pixie was abused before we got her. She was sooo scrawny. Now she's healthy. She's a sweetheart. I love her to death. We got Trixie, from a doctor, she had another yorkie and it was being mean to her so we took her. Then mom got a Bichon mix from a woman at work, which is Sadie. We got Catie from, another person at mom's work. Sadie and Catie are hyper though and Pixie and Trixie are total opposite, they are laid-back, they lay down most of the time.
Chapter 13: My health
I have been exercise too. Getting healthier each time I do. Mom got me this game for the Wii, called Wii Fitness. It seems to be working, my abs are getting stronger and harder.
Chapter 14: Family members We found out the Aunt Cindy was hospitalized. Her intestine was inflamed. Then we found out that she had pneumonia, or something. She's home now, and I guessing doing better. I think the Lord that she is safe and doing a bit better. My prayers worked.
Chapter 15: Taking chances, taking for granted Sometimes we take for granted our parents because we are so used to having them around. I know now, that we cannot do that with anything because it can be taken away from us. I got you taken away from me. I never would've guessed.
Chapter 16: How I felt.
That Friday night when you came home from the hospital, I thought things were going to go back to normal. Man, was I ever wrong!!! It has NEVER been the same since you left us. I can remember your last words…. "I'm ok, just getting up to use the bathroom." The whole situation I shudder at. I was soo scared. I didn't know what happen because it went so fast! You went sooo fast!!!


Chapter 17: Wishing for you It is these days that I wish you were here. Your company would be great. Today is not my greatest day. You would make it better though! We found out that Aunt Cindy had inflamed intestines a few days ago. Of course, you know mom…. She always thinks of the worst thing that can happen. Can't say, as I blame her.
Chapter 18: The Whiteout I'm sure you already know that we had a BIG winter storm. We ended up getting a foot of snow. (12 inches) I've been listening to scanner and there was a two semi-truck crash because of the winter weather. Many towns were out of power.
I can tell in mom's eyes she misses you dearly. Every moment without you, breaks her fragile heart. Maybe, that's why she is always on my case. She knows she has to go through it alone. Of course, I guess I don't have to put her through the crap that I do. Mom is the strongest person I know. She always finds away to figure things out. No matter the case.
I bet you are rolling in your grave now…. Alternatively, have done…your poor granddaughter was molested I'm sure you saw it and probably now what all went down. It makes me wonder why God would put her through that. She's five now and it happen when she was three. He is still out on the loose. The little girl has gone through hell. She has been through a lot. We may disagree most of the time, but I love that little girl no matter what happens. Even though, she may not always think that I do. I would risk my life to save her or any of the other grandchildren. No matter the cost.
Chapter 19: Mom's stress
Mom had her car door hit a couple months ago, at the bank. You know, where you have to park your vehicle on the street. It wasn't her fault. She was getting in her car and laid her money on the console the reached over to grab the door to pull it shut and this woman just pulled right in hit her door. The door actually was caught in her sliding door handle. We got a phone call a few days ago….no luck. Her insurance won't pay for it. They said it was her fault. Mom wasn't too happy. Obviously. Those days are when we need you the most. Especially now, since the Kirk Family, have court, and it is all nerve racking.
Chapter 20: The best night ever How's it going? I hope you are proud of me tonight, I did some nice things. Got along with Madison and just had a good time we printed off some worksheets and coloring pages for her. I hope it made her feel important in anyway possible. She deserves a break. She is growing up too fast. In addition, she has been through a lot.
I made mom laugh today. Coming home, we were waiting in traffic, and I'm like you should've gone earlier when there was only one coming, dad would've just shot across there. Here's what I really said, "Dad would've gunned it and made it across there. Then coming up to the light, this idiot women turned the corner too quick and sharp, and you know how we had all that snow, well she started sliding. Mom avoided a car accident. Finally, she gained control of her car and we didn't get into an accident. I did the dishes for mom also, actually two nights in a row now. I guess I made many accomplishments today. Well off to bed I go, bowling in the am.
2/4/2011 1:34 PM



Chapter 21: The Blowout I know what I did was very wrong, and I apologize. I know I have an anger issue. Always have, always will. Hitting Madison was a mistake that I cannot take back. No matter how much I want to. This of course, led to Mom and me to get into it. What I hate about being adopted is she always threatens to call the police or DCFS. When she does that, it makes me want to leave. Makes me think, she hates me. She keeps saying that I need to change, what about her? Threats don't get us anywhere. I've tried to explain that to her but she just doesn't understand. Ever since you passed, our mother/daughter relationship has disintegrated to almost nothing. Now, it just depends on the day. Madison just took it too far and I snapped. Not even thinking about the consequences that it might in pose. Maybe I need to go to anger management classes. I guess it couldn't hurt any. Not as much, I could when I'm angry.
Chapter 22-Faith -2/6/2011 1:40 PMI went to church today! I'm proud of myself. I have gotten to praise the Lord today. I want mom to go sometime, but I can never get her to. I think it's because she misses the days were you, mom and I went to church together. Those were the good ole days, where life was somewhat simple than it is now. Now my life had to get complicating. I guess the older you get the more complications you will have. I guess they will not be too bad, if you follow God and do what he wants for you, there is a reason he wants me to finally, start writing this book.
2/14/2011 4:50 PM
Last night I went to a Christian concert with Kyra, it was really fun and entertaining.
2/16/2011 8:27 AM
Well as you know I am sick…Blah! Hang on must go let the pups' in. ok... that is done... I hate the stupid flu! Ugh! Well Madison did well in court. I know you were with her every minute. Giving her the confidence to succeed and get him behind bars, probably for the rest of his life.
February 19, 2011-02-19
Hey, Dad how are you? I am feeling a lot better, no more flu. I went to visit your gravesite today. I took a picture on my camera phone. Not a very great picture I might say, but on I can remember this day. Then we went to Aunt Cathy's and made a visit. Uncle Kurt did not tell me to do this, but I must. He misses you and says to tell you hello. When we have family gathering without you he says it is not the same. Really, it is not. Nothing is. Change is good sometimes, but this kind of change did not have to happen the way it did. This hospital should have treated it like a heart attack and sent you on to Springfield that Friday night. Then maybe life would be different.
Well I had better get to bed, got church in the morning. I think I am going to go get Grandma Mary's Bible read a little and go to bed. Love you lots and miss you too! <3 Chapter 23Hey, long time no see. I know what you are thinking. You are looking down now and saying that I should be in bed asleep. Which I should, but I needed to talk to you. Friday I went to my girl's retreat, had lots of fun, and learned a lot about myself and about Christ. Tonight I typed my favorite scriptures and did more Bible work. It was purifying. I have been consistent with reading the Bible every night. I am only in Exodus though. I hope you are proud of me. Even though you are gone, especially now, I do not want to disappoint you.
God is now my heart, mind and soul. I now know that I have my Father back. Even though, He never left my side. Well better go… I think I will read a page of the Bible and go to bed. Love you lots…I miss you so much! <3 :')


3/2/2011 9:01 PM
Dear Daddy, Hope you are enjoying yourself. I really do have many people that look out for me and take care of me. Tonight at Youth Group, (Sarah Farewell and Dara), Talked to me about the girl's retreat and because they were under the impression that I had bruising on the back of my leg. It turned out to be razor burn and I have scratched it many times that it has not been able to heal. They wanted to make sure that everything was alright. I liked it and it rather put a smile on my face. This is somewhat random, but one of the girl's retreat counselors got her wallet stolen, I feel bad, I know how I would feel if that happen to me. One because it probably have her license or money. I think she probably lost all trust, and it's a bummer also. It is one thing to lose it, it's another when someone stole it. Another if they lie about it. Overall, it was a pretty good night. Except, my neck is stiff. I do not know why. Maybe it is because I kept it in a certain place long enough, too long. Well, I will be praying for many people this week. Maritta as she recovers from her eardrum explosion, her eardrum ruptured. April for her cold. Dara for the return of her wallet. For myself, so I constantly remind myself to make myself have good days or at least end my day as well as tonight. I really do miss you soo much… I have probably said it a thousand times. I can but I can't wait for us to be together again. It makes me sad that I lost you when it could have been prevented, as "easy" as it could have. God knew what was best, and he decided that, that it was your time and He wanted where he is and that's that. I can't say it any other way. Yes, I wish you were here, yes I wish we could see each other on a regular basis, Yes I miss you. Yes I love you. That's doesn't matter anymore, or as much because I can't change the past, I can't change what should have happen and I can't change the depressing outcome. What I can change is the way I live, what I stand for, and how to make myself a better person, than I am now. Those are reasonable goals that I know I can do, only if I have the effort, the dedication, the support and the strength to do so. I do. One because I am surrounded by people who love me and care what happens to me. I also have you and The Lord. He sees me through every second that passes, guides me to the path of salvation. I know that he will do anything for me and he has. He sent his ONLY begotten son to die on the cross for OUR sins. That is a good gift. Well I'm going to go to bed. Goodnight. I love you! Miss you!

3/7/2011 6:31 PM Where do we go from here?
Well I would guess you already know…. Uncle Jack passed away this morning. I can only imagine what Aunt Fay is going through… Probably the same as when mom lost you. I probably will not ever get to see her again because I expect here to go live with her children. There is no way she can live in that house alone. Everything is changing around me. It started when Grandpa Jim passed. Then I just start losing people left and right.
The funeral is Thursday, which means I will probably be kicked out of Driver's Ed. Maybe it is for the better I just do not know anymore. Maybe it is just me, or maybe it is the devil trying to mess with my mind while God is trying to heal me and make me stronger. That is what we all need be nowadays. At least I know he is safe and well taken care of. Quick question. Where do we go from here?
3/10/2011 3:16 PM~ The Solution
Where do we go from here? I know the exact answer to that after the experience I had today. Today was the funeral. It was beautiful! As I sat in the pews watching, listening and praying, God let me figure out what happens from here. That is letting Lord Savior in our hearts and in our life's. A few weeks ago, at church we had a guest speaker that taught us something that went against everything that we were ever taught about the Lord and the Devil. What it sums up to is God saves: God saves us from himself. I realized that today, as the preacher spoke we were not saying good-bye, but more like see you later. God is the only one who can create miracles. Mom was telling Madison that he was now in heaven with you and that his body was his shell. So now, his "shell" is resting at Camp Butler with yours. It brought back so many hard memories to forget. Mom was somewhat upset because Uncle Jack had the 21- gun salute, in which you did not. Even though, she can do nothing now. It all was really a wonderful yet hurtful experience. I hope you are proud of me, even though I treat mom like crap sometimes. I really need to work on that. I try, but it would not kill her to meet me half way. I will let you go…Cause I'm sure you have a lot of catching up to do with you brother-in-law.
3/13/2011 2:23 PM
Hey, Daddy how's it going. Are you having fun watching me for above? I am sure it is quite a show. You are probably disappointed because I didn't' go to church today. I will make up for it though. I am going to read my bible in a little bit. Well I will talk to you later I got dogs to let in.

November 13, 2012 9:07 PM

Wow! Do we have a lot to discuss. I still miss you. Let's see, I probably will not be able to cover everything that has happened since I last "talked" to you. First of all, I got a job working at Bonanza Steakhouse, minimum wage and I don't really like it, but it pays my bills. In August, I went to Tennessee to visit my friend Ginger, Tyler ( Marines), Chris and Austin with my bowling coach and close friend Charlie Spaugh. I had lots of fun. On the way down we stopped at Judy's Charlie's Ex sister-in- law but it's like they were still technically family. In September, Jennifer and Kevin Celebrated another wedding anniversary. October was the month….. I had a first. I was driving to Charlie's house for cake with his son for his birthday. I was at the light on Union and Woodlawn. I was stop at the light, then the light turned green with the protected arrow. I proceeded forward and a drunk driver, female, ran the red light and hit my Pontiac firebird convertible se. She spun me around and then left the scene. My car was dented from the passenger door to the back tire that was also popped. I had witnesses that follow her and got the license plate number. Even if I didn't have any witnesses I had her license plate, it fell in the intersection from where she hit me. I went to the hospital to get checked out, my lower back and hip and elbow was hurting and still hurts occasionally. I didn't have any serious damage but they told me that I would be sore for a while. I believe that you were there with me and helped me to be ok just like you always will no matter where you are. Whether you were standing right beside me or up behind the clouds somewhere far above anyone's imagination, looking down on me. Mom and I were pretty shaken that night. I went to the insurance company that next Monday and filed a claim. It turns out that the lady that had hit me did not have a valid insurance policy. Of course, everything happens to me it seems. Well enough about that.

I got a new-ish car now. Emily Borst my bosses daughter was selling her car and she let me buy it from her. It's a 2000 Mercury Cougar. I love it!!! It needs a few… umm adjustments though. I also find it funny… that someone outside of the family pitched in to help me get my first car and my family didn't what does that tell you? Well my stories should come to a stop tonight… the owl must sleep every once in a while so good night daddy. 11/13//12

November 14, 2012 9:03 P. M.

Hi, daddy! How have you been? Terrific I bet… you have no pain because God has taken that pain and suffering away from you. I, unfortunately, still have the pain and suffering that I will have for the years to come. Monday, I got my first oil change in my car. Tuesday, I practiced bowling with my pals, tonight I feel different. I had Quench, my youth group but I had a hard time connecting with everybody. I don't know what it was, but I do know that alls I wanted to do was talk to you or see you. Words can not express the pain that is within me. Sometimes, it feels as if this life has a bunch of walls that won't let me through no matter how I try to escape. As, Christians we talk about how we are supposed to care for one another and have good Christian values, This is true, however, God has made us with tempers, and other emotions but why? Maybe got hasn't made us with theses things maybe it's the evil ones thoughts and ideas. The only one that knows is God, himself. He's such a powerful man yet how we see things that God should do he does the opposite and surprises us. I know God knows what he's doing and would not give us anything we can't handle. Even if we cannot handle it ourselves he tests us on if we will lean on him to help us through this difficult life. He makes me think that I am not alone in this world.

Tomorrow, Jennifer and I are going to the movie theater to see " Breaking Dawn, Part Two" Then on Friday morning I am going to go with Charlie, my bowling coach, to Kentucky to Judy's house for a Thanksgiving Feast. Mom, unfortunately is working on Thanksgiving, like every other holiday that we don't get to spend together. Although, we wouldn't do anything together anyways. Nowadays, Mom and I don't get along and its over stupid stuff that doesn't even really matter. One day, Mom will yell at me for not cleaning up my room, the next is that I never do anything around the house. In fact, on September, 14, 2012 Mom told me to commit suicide what kind of mother tells their kid to commit suicide. That's one of the greatest sins that anyone could ever do. After, that incident, I have lost a lot of respect and trust in Mom. She has changed dramatically in your absence. Almost bitter. Her attitude stinks most of the time and sometimes I feel like I wear chains in this house. How I hate that since I am not technically her daughter, that she can threaten to call DCFS on me, or the police, or tells me to pack my crap and get on. I feel like I am just a burden on her and I don't know why.


I have become quite the bowler, since you have passed. Last week I shot a 225 game, my highest ever. I have even encouraged Madison to start bowling. She's learning…if only she would listen to the people that try to help her then she would improve dramatically not only in bowling but in her school work also. Sometimes, I think she has dyslexia, but I guess a teacher would have discovered that by now. Can't believe she is already in the 2nd grade and if we are lucky she will move on to the 3rd grade! Avery is in school already to she is in Preschool or as she calls it "prettyschool" she is so adorable I love her to death. I love both of them to death even though we butt heads from time to time I would do almost anything to make them live and learn and grow up to be healthy smart children someday. Jennifer and Kevin really need to learn how to do discipline. Both children could get away with murder if they really wanted to. They can do whatever they want and never get in trouble. Jen wants her own bed but can't have it because they let both girls sleep with them. They should be in their own beds, they are far too old to be sleeping with mommy and daddy. I honestly don't know why or how my sister does it. I would have already made them sleep in their own bed by know.

Well, its off to bed for me… getting sleepy and I have to get up early the next few days…plus I am not going to get much sleep over the weekend. Goodnight Daddy I still love you with all my heart whether you are here in front of me or looking down from above. I will never forget you.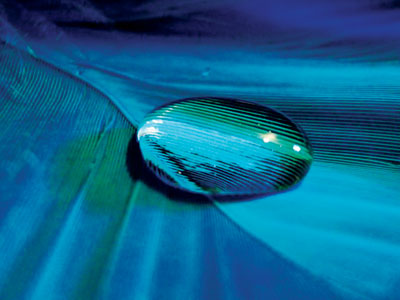 © Hui Y., Potsdam, NY