Reflecting Glass
October 23, 2012
He knelt on top of the roof to the mall, staring down the sky light into the stores below. From up here they looked like no more than ants. No more than little insects that people crush underfoot every day without so much as a stray thought to mourn their deaths. And that is all humans really were, were they not? Insignificant beings that, in the scheme of the universe, will change nothing. No one will remember them after they are gone and their very bones once again become ash.
So why…why could he not do it? Why could he not press the button that would bring about their demise? After all what did it matter to him? He had already lost everything. That evil man had already taken everything, his wife, his daughter. And if he didn't do this he would die too. Not only him, but that man would not stop till every single person he has ever cared about was gone, unless of course, he continued to do his bidding. Continued to commit crimes that could never been forgiven. However, never before has he been told to kill. But why should it matter? Why should anything matter is this cruel world? They were all just ants anyways, always at the mercy of others. He leaned over the window, his finger on the trigger, ready to press it, ready to end the lives of every person inside that building, when he heard a soft clink as something fell from his pocket.
He looked down as the simple glittering wedding ring spun around, catching the light of the full moon. As he watched it spin, a thousand memories flooded his mind, breaking the wall he spent so much time building. And suddenly, he was back in the classroom, back to the first time he saw her walk into the room. Then on that first date when he was too shy to even hold her hand. A year after that, walking by a lake, when he realized that she was not only his love, but his best friend. Faster and faster like the spinning of the ring, the memories came, till they were all a blur. The day she said yes, the day their daughter was born, the first time he heard her say his name, the nights their little girl would come into their room and curl up between them…
And the ring stopped, landing right on the glass over the sky light. As he looked at the ring he noticed people beneath him. He watched as a mother and daughter approached a man kneeling in front of a store with his hands behind his back. As the girl approached, he pulled out a single rose for the girl, laughing as she ran into his arms.
The man stood as water started to hit the glass. He observed the clear sky, dusted with glimmering stars. Then, turned around and disappeared into the night.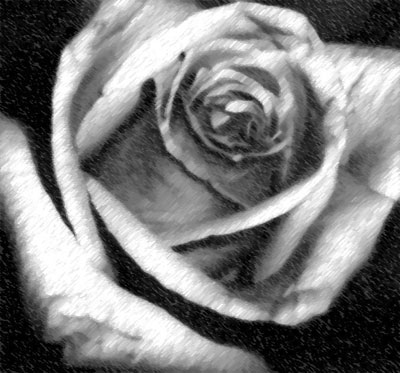 © Wajida S., Shrewsbury, MA