Broken Promise
October 19, 2012
I stood there, on my friend's grave in the dark and silent graveyard. The tombstone read the cause of death. The words were in stone, so I couldn't erase them. If only I could erase them, so he would still be alive. The thing I promised to do, the many times I said I would do it, I meant it. We thought that we were never going to me in that situation.
But we ended up in it. We were standing on a sidewalk, cutting up on stupid jokes we thought that were funny. Then he showed up. The man who killed my friend. He held the gun in his left hand, and a cigarette in his right. We just stood there, staring at him with confusion. We didn't look scared, but he did. It looked like he was trying to back out of it. But before he could, he pulled the trigger, shooting my friend in the chest.
He was bleeding, and barely breathing. I had that opportunity to keep my promise, but I didn't thing quick enough. The man had the gun pointed at me after that. So I ran, cursing to myself of the promise I just broke.
The sun was going down, which meant it was time for me to go. I stepped back a few steps, and felt someone breathing on me.
I turned around, and I saw my friend, with blood and cuts on his face, behind me. His chest still had the gunshot wound. He stared at me, as I did at him. He took my hand, and handed me something. It was a bullet, the bullet that went in his chest. I looked at it, and then back up, but he was gone. Gone with the dead. I looked at the bullet again, and knew that the bullet was the way of him telling me, "I don't forgive you."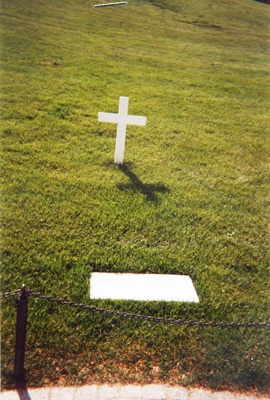 © Whitney T., Glenpool, OK