Battle Contusions
July 9, 2008
Beep. Beep. Slow and irregular, the zigzagging line representing his heart beat makes its way across the monitor, as my brother lies there, slowly awaiting the end of his existence. I can faintly see the wounds on his shoulder and head, battle contusions from his terms of service in the military. "Why did he have to go and be the hero again?" I ask myself. But I know the answer. Ben always had to be the best. I was falling behind in third grade social studies, he went off to fight for our country. Of course. The hero. Beep. Beep. Beep.

My parents left a little while ago. They were too broken up to stay. Seeing Ben all smashed like this, with bullets where his brains should be. Where was your brain when you got shot Ben? But I know the answer to that one too. All of his comrades had confirmed it, but even if they hadn't, I knew. Ben, the hero, had run up to try to stop the shooter from injuring everyone. Not a thought in his head except saving his friends. Beep. Beep. Beep.

It's this stupid government's fault, really. What right do they have, taking my big brother away from me? Away from my family? What kind of President does that to a nine year old? If they hadn't started this stupid war, my stupid brother with no brains wouldn't have gone and fought and gotten his stupid head shot, and then none of us would be in this situation. Honestly, when can we get this guy out of the White House? Beep. Beep. Beep.

Oh, great. Here comes Ben's girlfriend. I want to jump up and tell her that this is a family time only, but I just sulk in the corner. She's crying, but she doesn't really care. They've been dating less than a year. That stupid Carlee girl. Who does she think she is? She doesn't know Ben like I do! She never caught fire flies in the tall grass with him on summer nights. She never had him take her bowling or to the movies and share popcorn with her and give her candy even when her parents told her no. She didn't do any of that, and yet here she is, the in Ben's final moments, crying silently, acting like she cares. Beep. Beep. Beep.

What hurts the most, though, is the fact that now, Ben will never get to see me be the hero for once. He'll never see me get to graduate elementary school, or middle school, or high school, or college, or anything. And he won't get to see me get my Student of the Year award in a few weeks, and he'll never even marry Carlee, so that she might actually care about him. He is really going to miss out on all of those things, all because he had to go and be the stupid hero AGAIN. Beep. Beep. Beep.

A nurse is coming back with my parents. My mom is completely hysterical, and my dad is-wait a minute. Is that a tear in my dad's eye? My dad is always so tough. He never even cried when his own father died. But now, wow. That's scary, that my dad actually has broken down and cried. Now I'm feeling tears well up in my eyes. Beep. Beep. Beep.

I drift in and out of the nurses conversation with my parents. "…shouldn't be too long now. Do you need me to get you…?" I wonder if there is a heaven. If there is, I hope Ben goes right to it. I hope he finds my Grandpa there, and they can play baseball like they used to. And I hope he finds our old dog Scruffy, and he runs with him every day just like the old times. I hope there are trees, and lots of beaches. Ben loved beaches. There had better be a great big light waiting for Ben, and I hope he can see us down here, and see me get all my awards, and see us have happy lights. I hope he sees the light. Beep. Beep. Beeeeeeeeeeeeeeeeeeeeeeeeeeeeeeeeeeeeeeeeep.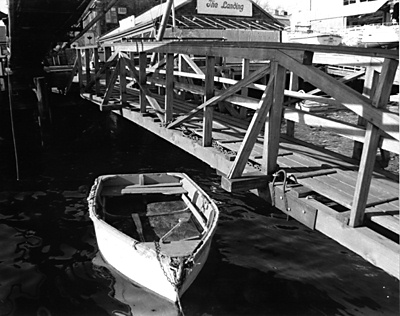 © Megan S., Marblehead, MA