Blood Lust
October 17, 2012
Blood Lust
There was nowhere left to run. The labyrinth of halls now came to an end, and Ethan shuddered, knowing that this is where it was going to end. He lashes behind him to strike his pursuer, only to cut out a small slice of air, raising the hair on his knuckles from the breeze. Had the man given up? It didn't matter. Ethan had to escape this twisted town and find help. Staring down the darkness that he fought to escape, Ethan knew that this was the only way back out. Clenching the bloody crucifix dangling from his neck, he lurched forward into the oblivion.
The corridor is not as dim as before, which can only mean that the sun rising. The barred windows provide a candlelight as Ethan now strides through the stained and ashen corridors. As he comes closer to the dining room, the putrid stench of rotting flesh reminds him of the fate of his own brother. He twists away to avoid seeing the skewers of raw meat spread around the table like some lavish fondue party. Those sick freaks. Without seeing or even hearing a soul, Ethan approaches the front door, barging through it for the road.
About an hour later, a sheriff pulls up behind him. "Please get me out! Back there! Cannibals," Ethan whimpers. "Settle down boy," the sheriff says, "Hop in." A scarlet smile cracks over his lips as he puts the car into reverse.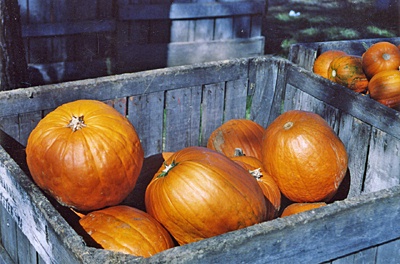 © Scott G., Bethesda, MD