Winter
October 15, 2012
The winter can be cold and dark. She can often be very irritating. The environment is dying. Branches of trees turn bare. An anger for this season emerges.

But at the same time, winter is a beautiful thing. The white snow covers everything. The sight of this makes me forget everything I hate. The dead grass is hidden. A love for the winter grows.

Winter has her ups and downs. Sometimes I want her to leave. This season can be horrible or amazing. Though in the end, I have to love winter. Despite all her flaws, she's family.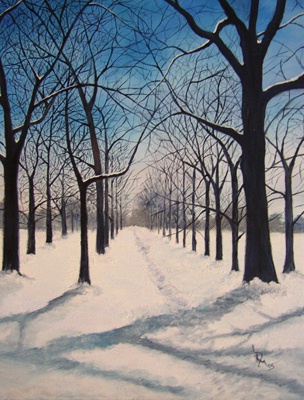 © Lauren M., Scotch Plains, NJ