The Girl From The Rose Chapter 2
October 10, 2012
As the guys carried the mysterious girl Micheal opened his door and they all went inside. As finn and Toby placed her on the couch they looked away so they wouldn't see anything inappropriate things and so that they wouldn't get an erection so fast.

"Ok there she is. Now what we do?" Toby asked turning to Micheal who flicked the bud out of his cigarette.

He sighed and took one more puff and took it out in his ash tray and walked towards the closet. Finn was hiding in front of Toby so he wouldn't be scared for life. He couldn't afford to get horny now he spent thousands of dollars on this one girl just to kiss her. Just imagine him seeing a girl naked for the first time. It would be a disaster. Micheal came back with a blanket and wrapped the girl in it so she would be covered up. For some reason Micheal didn't mind seeing the girl like this. He didn't blush or freak out or anything. He stood his usual stance as he tucked the blanket under her butt and behind her back. He finally backed away and shoved his hands in his pockets.

"Ok a girl coming out of a rose especially when its back that totally normal," He said sarcastically then turned to his gang and realized they were looking away for the first time. "She's covered guy you can come out now."

They turned around and fin said, "We have to get her some clothes. I can ask my mom if she can spruce up something quickly. Plus I can use my credit card."

Micheal nodded, "Yeah that's a good idea and a bra too…. What you think her size is?"

They looked at her then at her breast then looked away and Finn and Micheal said, "Not it!"

Toby groaned and walked towards her and pulled down her sheet slowly and looked at them blushing really red.

"Huh?" A sweet light voice said and they all turned towards the direction.

The girl's eyes were open and she was blushing redder then red. She screeched and kicks toby in the chin and back up covering herself up. Toby screamed in his hands holding his chin and backed away. The guys looked at the girl shaking in fear and she whimpered. Micheal walked towards her and puts his hands on her shoulders and she looked away closing her eyes tight.

"It's ok we wont hurt you," Micheal said in a soothing tone. "Can you tell us your name?"

The girl looked at him confused and said in syllables, "Na-me?"

Micheal nodded, "Yes name, My name is Micheal. Now your turn."

She smiled and said in syllables, "Mich-eal."

Micheal smiles back, "Yes…. I guess you don't have a name. We'll name you later. Toby what size was she?"

Toby shuttered but said, "About a B cup."

Micheal turned towards Finn, "Do what you must."

Finn nodded and ran out the house. Toby studied Micheal as he explained to the girl who they were. She seemed to smile and laugh every time Micheal said that they were going to be the bestes friends but it was in a good way.

She then repeated when he was done, "Friends."

Toby walked towards her and kneeled next to Micheal and she didn't fuss she didn't move she just smiled at him and said, "Toby."

Toby smiled, "I got the perfect name for her bro."

Micheal looked at Toby, "What's that?"

Toby smiled and he placed his hand on hers smiling. "Your name will be rose from here on out."


She smiled and clapped her hands. "Rose, Rose, Rose."

Toby and Micheal exchanged looks at each other. Toby can see through Micheals eyes that he really liked this girl. This was a new side of Michael that he never saw before. And he kinda liked it. Toby and Micheal both cuddled with Rose till she fell asleep and she was warm. She laid her head on Micheals shoulder and continues to sleep and Micheal gave him look saying don't you dare tell anyone. Toby smiled and nodded and laid down himself and dozed off. This girl could change there lives, Toby and Micheal could feel it in there bones and there heart.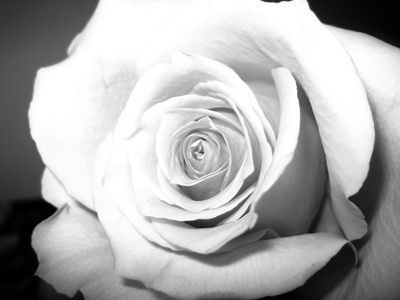 © Kimberly C., Houston, TX