Suicide
October 7, 2012
Why'd he hurt me like that? I think this too myself over and over till it consumes me and destroys me and makes evil thoughts. You were never good enough it tells me as I reach to grab the razor to make my existing cuts deeper from the pain.
I can't keep doing this I think as I see blood dripping down my arm, why do I destroy myself like this. She is so much prettier and he likes her so much more, no one will ever love you because you are too crazy ya you are too unstable so keep cutting no one cares.
These voices consume me till I'm on the edge, like the edge of a cliff, and they push me of. No, they don't push me off the cliff, they make me push over a chair and take my last breath and hang there. Lifeless.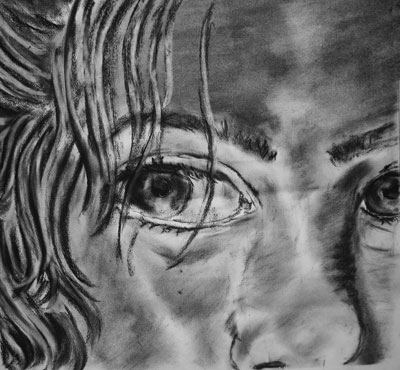 © Brooke W., Weston, MA