The Life of Extravagant, an Extra Special Word
October 4, 2012
I am Extravagant, the twirling, leaping soul of the party. My free time is spent on honing my talent of party planning as well as spending hordes of money on various indulgences. Some people call me reckless, immature and even, dare I say it, insane. But I'm none of those things. I'm just a shopaholic with a dream of getting to New York and starting a fashion line or something. I mean, how hard can it be? If the people on television can go from the loser at their high school to a fully fledged thespian, so can me.

Okay, I may not be the best actress or the most rational word in the dictionary, but don't blame me. I had a hard childhood, you know. My parents spilled every last drop of their undeniable adoration upon my brother, Extraordinary, since he was the smart one who did all the sports. That automatically labeled me as the party girl. I mean, what else can I be but the rebellious, glitter loving partier? Wait, don't answer that. I don't need another person bursting my bubble with speeches about not reaching my full potential. All I know was that I will never be as good as Extraordinary, and that every time I even try to do well, I'll just make a fool out of myself.

The highlight of my life so far is probably my friend Harmonious. Even though we live far from each other, it didn't stop us from being best friends for life. She just balances me out and makes me feel so Zen, you know? She's like a meditating monk to my spontaneous, sparkling, Hannah Montana like persona. There's no one else like her, and, according to her, there's no one else like me.

Sadly, I'm not the most popular word. In a real high school scenario, I would be the crazy drama kid who gets every single lead in the school plays. I'm also told that I brighten up everything around me, making them more sparkly and filling them up with personality.

Even though I'm not the favourite word in the family, I still have my talents (martini, anyone?) and my own sparkly personality. I have friends who love me, parents who sort of like me and a brother I utterly loathe. My life is just a chaotic display of colour and noise, but whose life isn't like that? Right? Please tell me I'm right....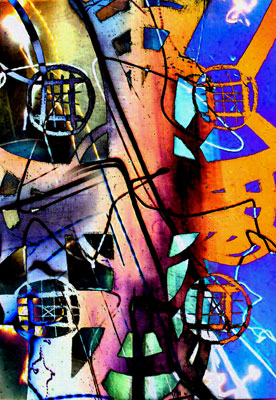 © Caitlin D., Tyler, TX