Russian Prime Minister Tries His Best
September 13, 2012
Russian Prime Minister Dmitri Medvedev attempted to release a statement to the press Wednesday on the imprisonment of the punk rock group P*ssy Riot. Medvedev bravely managed to face the press and suggest that maybe sending the group to Russian prisons could possibly be "very severe – I might even say a frightening responsibility" and that "prolonging… imprisonment seems not to be productive" before President Vladimir Putin arrived riding shirtless on a bear he had just wrestled into submission (as is his custom) and calmly, but firmly, took the microphone away from Medvedev and replaced it with a pacifier. The Prime Minister sulked and sucked dejectedly, but took comfort in the arms of one of President Putin's bodyguards, who cradled him and gently swayed him to and fro while patting him on the back.

President Putin then proceeded to give his own press release, defending Judge Marina Syrova's sentence of two years in prison for the serious charge of hooliganism. "Hooliganism is a great threat to the peace and calm that Russia has experienced since I first took office. I have made it one of my missions to hunt down hooligans wherever I may find them, no matter how much government manufactured and distributed vodka may be fueling their hooligan antics. This is a huge victory for the anti-hooligan campaign."

He went on to praise Ms. Syrova's sage and courageous chastisements of the group's feminism, saying that "it is a mark of greatness and justice in a country that a woman, having risen to a position of power, may feel safe in rejecting the dangerous idea that women should be allowed to rise to positions of power. Judge Syrova is a shining example of the Russian spirit, and her unquestionable fearlessness should be recognized by all of this great country's citizens as a point of national pride. It is my privilege to present her with the greatest honor that a woman can receive in Russia," as another of his bodyguards brought forward a combination feather duster, mop, and spatula inscribed with the judge's patronymic.

Putin then grabbed onto the rope ladder of his hovering chopper and was carried away into the sky, looking back only to shoot his bear with a tranquilizer dart fired from a sniper rifle. Putin's bodyguards walked Prime Minister Medvedev back to his offices, leading the sniffling official by the hand while he kicked at the sidewalk and pouted about how Putin "never lets me talk to the news people."

Officials in the People's Republic of China, another government that has dealt with major freedom of speech issues, could not be found for comment.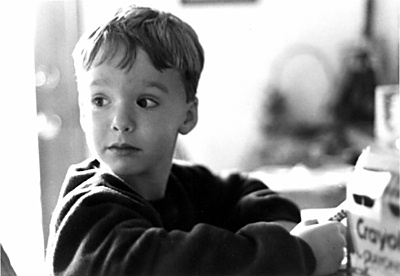 © Caycie G., Rochester, MA