Arguments
September 19, 2012
The tension in the air is solid, vibrating inside my head. Waiting for me fall into the bliss of sleep. My light will not turn off, my eyes will not close, and I will not leave them to beat each other to floor. The voices begin to crawl up the walls like poisoning vines, whispers of times long gone, happier, easier times. The present invades the joyous past, shattering daydreams and frozen tears.
The voices rise, and I listen through an open vent, cold metal pressing grooves into my skin. Learning, gathering what not to say, how not to cry. Two voices, an angry, a sad. Can't she see that she's hurting him? Can't they see the endless circle they revolve in?
I used to be afraid for them, now I am afraid for me. For I have learned that we are the ones who are punished, leftover words pouring onto me like boiling water. They still hurt, even if they were meant for someone more equipped to receive them.
I was not built to be a punching bag, my heart was not sealed from love and hurt, but I wish. God do I wish. I wish I could walk into our kitchen, and not care that they're not speaking today. I wish that I could live with the fact they're drifting farther and farther apart, and tearing us with them. I wish I wouldn't shatter at the mention of 'forever and always'. I wish I could ignore the divorce papers on the counter, the way he sleeps on the couch. I pull the computer out from under my bed, and start to write.
Waiting until I fall asleep,?I can feel the tension in the air,?the ice forming around the windows,?the anger melting it once again.?The new day turns as I wait,?to learn:?what not to say,?what not to do,?how to help.
I take a breath, risky. I know.?1:00 AM, maybe longer.?I will come to school tomorrow,?tired from the anger.?"What were you doing last night?"?"Nothing."?The voices come from my vent, screaming now. I finish.
Tomorrow is a bad day.
My eyes go down to the vent, and my fingers hit Publish.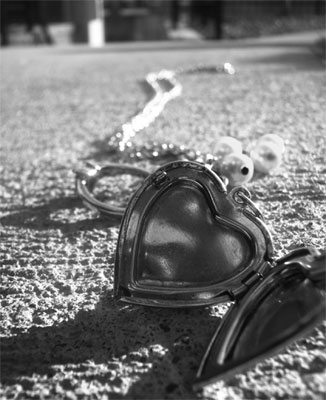 © Francesca Y., Robbinsdale, MN