Has Been
September 17, 2012
Has been. That is what she is to him. He no longer looks at her the way he used to, he no longer sees the way her eyes her eyes sparkle in the dim street lights. He simply looks away.
All she wanted to do was go back to that night, in his rusty red Jeep; back to that perfect nights. He said "He has never felt this way before about anyone before". That was magical. But now the sparkles are gone, both in her eyes and in his heart. No she is simply a Has Been.
He never smiles or even waves, that small gesture alone would assure her that everything they had was real. That it did mean something.
"This has been great, but...". He fell out of love.
Now he has a new love. Another girl to dazzle.
Will she become a Has Been like her? Or will she be the one who holds him, who kisses his cheek. Will he take her to his Jeep too and tell her the same thing?
I am a Has Been to him, and always will be.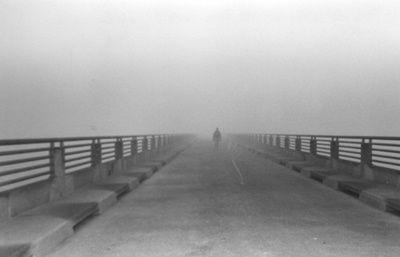 © Becky G., Westerville, OH