Letter to a Last Lover
September 16, 2012
I never stopped loving you. There, I've said it, opened up Pandora's box.

But you have to know, these past months have only trickled by.

I go to the places we used to visit. I've revisited them a million times, but the pain you caused never subsided.

Remember Magdallena? I loved that dog. She recently passed; old age and a crap eye of some sort.

Here I am, once again rambling. A trait you once found endearing.

It wasn't my fault you stopped loving me.
It's your fault I still love you.

I'm up to six cigarettes a day now. After work, in the woods, and before bed. My life in twos.

It isn't easy being so young. You told me that once, a long time ago.
Well, I'm eighteen and three months now, hardly old enough to know, but young enough to care.

I still can't drive past your street. When somebody mentions your name, your face, your hair, your eyes, or any damn thing about you, I smile, strained, and laugh it off like a crossing breeze.

You, the person I hate so f*ing much, but love so much more.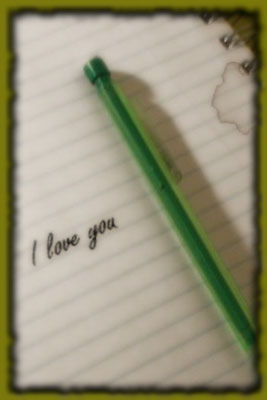 © Rebecca B., Marietta, GA