The Hunt
July 17, 2012
I exhausted four years of my life in high school. I busted my a** and graduated with a 3.6 grade point average: high honors. I took Algebra, Economics, Chemistry, Advanced Literature, Swimming, World History, and so on and so on, until I accumulated the appropriate number of credits to be considered intellectually precious enough to be hoisted into the suck-a** world of adulthood. But out all the Math classes, Science classes, History classes, Phys Ed classes, and English classes I tolerated over the duration of my time there, there is only one piece of knowledge that I carried with me out of that Hell Hole. Only one notion has stuck with me since I walked across that stage, diploma in hand, dreams in heart, and ambitions in mind:

Things will never turn out the way you plan.

It's true. No matter what mindset you're in when you depart through those revolting gray doors for the very last time, no matter what your objective, desire, self-proclaimed "purpose" supposedly is… nothing will head in the direction you intend it to. It's kind of a gloomy thought: they prepare children for nearly two decades of their lives to succeed and follow their hearts: filling their tiny, impressionable minds with visions of wealth and pleasure, when in the end the only thing they will achieve is the thrashing ache of Failure. He comes in all shapes and sizes, colors and hues: cowering in the shadows and cloaked with invisibility. Ready to pounce the moment a goal is obtained. He lingers for you outside of your car. He trails you through the grocery store. He stalks you while you sleep. He's present when you shower and eat. He weaves his way in and out of your conversations, plaiting through your subconscious thoughts. And in the exact instant you make up your mind about what you want the rest of your life to look like, he's there, attacking. Binding. Grueling. He settles right into your being, tarnishing things and screwing you over every chance he gets. He lodges into your soul, gorging himself on your wishes and budding from your aspirations. He clings to your body and mind, and despite everything you attempt to do to shake this parasite from your existence, you can't. You can cry, and plead, and scream, and fight; you can douse him with poison; hemorrhage him; torch him to death. Nothing will work. Try as you may, you cannot kill this vermin.

Things will never turn out the way you plan.

Because he's Failure, and he's hunting you at this very moment.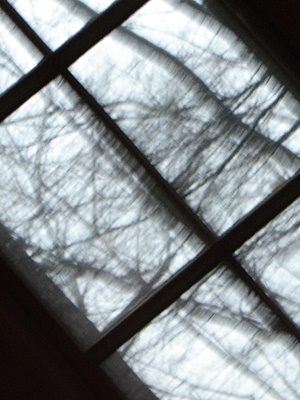 © Claire H., Boxford, MA