He Gazed at Everyone Else That Remained
July 5, 2012
The sun finally sprouted over two armies. They had faced each other across the battlefield all night, waiting for the opportunity to strike. A mountain stood in the rear of both masses; upon each mountain stood the respective general. On one side Glared looked down over his domain. On the other, Gazed watched his troops. As they raised their arms to signal attack, they both observed the ensuing battle.

The first pair to meet was Paper and Scissors. Scissors cut Paper down, leaving him in pieces on the ground. Then Lamp rushed in to defend his fallen comrade, but was also felled. Finally a third challenger, Demolition, defeated Scissors. By this time the armies had fully collided.

Safety slew Backflip while Pen and Freedom double-teamed Sword. Sword defeated them both easily, but not before he was mortally wounded. Else faced Gluttony on the western side, next to East, who was fighting Boredom. Bravery was hiding under a rock. Demolition was killed by Bunny, who was in turn slain by His. Irony had gained the high ground but would have lost to Realism had Denial not come to his rescue. Safety beheaded Irony shortly after that. Recklessness hid and let loose an arrow, which inadvertently killed Gluttony, his own teammate. Remained sparred with Death until Death stumbled over Backflip's body. Remained took her chance, and ended Death then and there.

Nobody liked Moist. He was murdered by Instantly, and Everyone cheered.
His's sister, He, was like a shadow. He, with her stealth, went on a killing spree; Lemon, Kodiak, Siphon, Denial, Spit, and Onomatopoeia all fell to her knives.

By this time there were not many left. Golden rushed in to be a hero and once again Instantly had a gruesome kill. Cannibalism was having a field day until Vegetarian killed and ate him. He was avenged by Remained, who diced Vegetarian to pieces. Instantly, the vicious killer, finally fell to That and Gazed, who has left his mound to partake in the battle. Then At, an assassin, sneaked forward and stabbed Glared in the back.

Then Meek was the only member of his army left. Meek knew he didn't stand a chance, so he turned and ran. Once at a safe distance, he chose to look back. He gazed at everyone else that remained: He, Gazed, At, Everyone, Else, That, and Remained.

And that's how I write a sentence.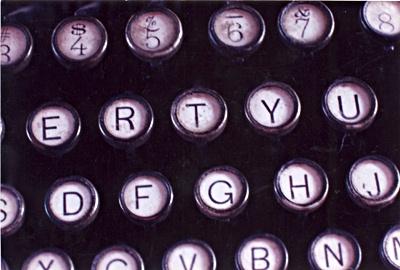 © Mary A., Fullerton, CA