Jumping Fear
July 5, 2012
This was simple. Everyone else could do it, so why couldn't I? A mere 10 feet wouldn't kill me. I slowly edged my way to the end of the board. I looked down. The chlorine water was a deep blue, and on a hot day like this, it looked very refreshing. But it wasn't the water I was afraid of. It was the jump itself. Plunging yourself freely into the air.
I heard someone yell my name, attempting to cheer me on. But more than anything I wanted to climb back down that ladder and just do a simple, clean dive in to the water.
Instead, I decided to face my fear. It was time to get over the height and the drop, and just let go. Forget everything and just jump.
So that's what I did. I jumped.
And hell, it was worth it.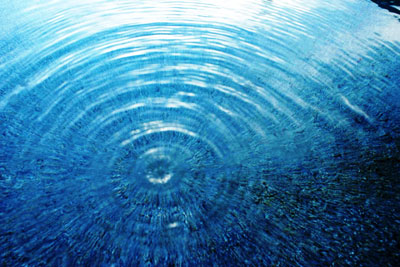 © Sadra L., Buckeye, AZ