Ghosts Of Dixie
June 15, 2012
They say that you can still hear the songs of the dead out here. At night when the moon is full, if you go out to the edge of the woods and stand unmoving, you can see the amber glow the fire from the confederate camp casts and hear the "clomp clomp" of the Calvary men riding through the woods on patrol. They say that the soldiers will call out to you and ask you to sit with them around the fire. But, if you ever get asked, you don't join them; because they'll shoot you down before you can think about warming your hands. That's what They say anyway.





They say that all the farms and parcels of land in this town belong to the descendents of the rebels. It's not uncommon to go out to the barn on any given night and see a grizzled man in tattered clothes leading his horse out of his stall. And if you were to follow the man, They say, chances are you'd slowly begin to hear the tune of Dixie come wafting up the dirt road toward you. But always just like clockwork, the minute the man and horse reach the edge of the farm road they walk off into the field or ditch or woods and just disappear, or at least that's what They say.



They say that the soldiers still patrol the edges of their land some evenings. And that some nights they go into their houses and sit in front of the fire, and just stare into it until dawn comes. Then, They say, the soldier will walk to the fireplace, get his rifle down from it, and pace straight into the mist that hovers near the grass and trees. Perhaps if you were to watch, you might see him turn and look back at the house and watch as he raises a single hand, as if to say goodbye. That's what They say, in any case.



They say that the land still knows its original owners. That it can tell it's owner by the footfall of his boots. They say that the land talks to you. And sometimes might even sing to you. Perhaps none of this is true. It could all be but a dream within a dream, although you'll never know unless you search it out. And if you do, you might see nothing strange. But, if you listen closely, very closely, you just might hear some good ole boys whistling "Dixie. That's the story They tell, any ways.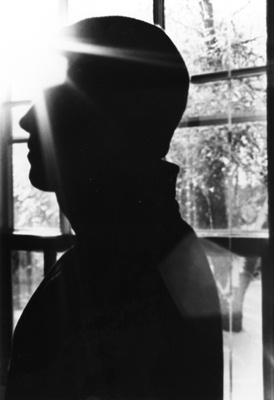 © Megan M., Rives Jct., MI