Make it stop!
May 28, 2012
"Goddess, give me the strength to keep going; the strength to stay awake and get up. Please...", Aiden pleaded while in a corner of his room surrounded by pure darkness. He could hear the sounds from the next room and he knew all too well what was happening. How Aiden wished it would stop. That wasn't going to happen though. It was never going to stop. Aiden put his hand up to the side of his head where, he realized, he was bleeding. He felt the gash from the bottle with his fingertips and knew it would leave another scar. "Dammit!", he cursed himself. He replayed what had just happened in his mind:
"Okay, he was standing at the counter when Mom walked in from work. She saw he was drinking again and almost said something but I caught her hand and stopped her before she made that mistake. As soon as my hand touched hers, he came up and slammed his bottle into my head causing it to break, sending glass everywhere. Mom screamed and he slapped her, calling her derogatory names. I hit him in the chest and he glowered back at me. He raised his arm and punched me in the jaw with all his force. I heard a snap but, that was the least of my worries. he reached over and picked my Mom up by the neck and pushed her against the wall. With his other hand, he hit her across the face once more, sending her to the floor... I am a chicken, I ran from him. I ran instead of helping her. Why am I so weak?"
Such thoughts send anger through Aiden, him knowing he couldn't take his father on in a fight and come out breathing, let alone win. He had to save his Mother. He would save his Mother.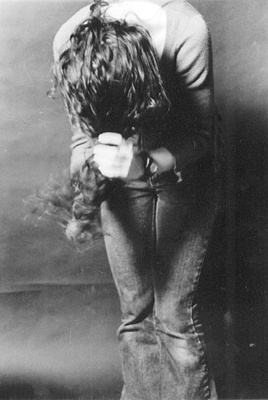 © Cerys W., Marblehead, MA