Bitterness
May 30, 2012
I used to dream of swings under apple trees, an apple plopping into my swishing lap as I laughed and bit into the sweet tartness of it, juice dripping down my shirt as I laughed and tried to wipe it away. Already, I had my dreams planned out in the messy recesses of my mind, my wide feet traveling down a path I felt was right. Some days, I wanted to ride a shortcut and leave dust choking all the others I knew I could beat. But there was never a shortcut, sadly, only thorny paths for the curious headstrong.

I was a curious headstrong. While others found their ways to digging into sorrow or being pulled by others up above to walk the ignorant light path, I chose a different route while looking the same. On the outside, I was still a smiling naive child, but when I came out of those bushes I only smiled when I needed to.

My laughter faded but the bitterness lodged in my heart was like an omnipresent mirror, making me regret, making me punch myself, wishing, wishing if only.

There are no if only's in this world.

I looked on as other people made their bad decisions and knowing I had made mine and wouldn't do so again. I hoped I was ignorant like they were, constantly falling into the same pitfalls and coming up with fake smiles and bruises on their soul.

It broke me that path did. I tried to escape the thorns but what a veil love is to blind and capture you in its grasp.

So I healed myself over time but that bitterness keeps coming back and making me weak.

So here I am. On winding road, hills galore and no straight way out, and this time, I won't be broken by the pain or bitterness.

I will not hate.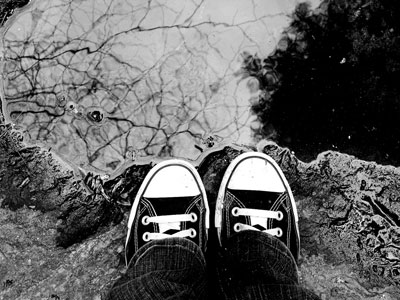 © Michelle B., Blairsville, GA