Pirate of Memories
MAG
May 30, 2012
She walks through the front doors of the school and raises her sails, catching the winds of conversations. The hallways are her ocean. The vessels which hold her treasures cluster together for safety. Her hull is so small they don't notice her coming. She listens to the stories they tell each other. ­Gossip and drama fall from their decks like gold coins made insignificant in comparison to their other riches.

As soon as she hears their stories, she makes them her own. Before they realize what's been taken from them, she locks the golden memories away in a chest inside her head where no one can alter them. When she's alone, she opens her chest and goes through the memories, piecing together a life of triumph and ­adventure.

She tried to seek treasures of her own, but no one would let her come aboard their ships. She's not worthy of their riches, so they ignore her. When she opens her chest, they spring forth like ghosts of haunted relics. Now she is their captain and they are her crew. They hate her, they love her – as long as they feel something toward her. When she has no use for them anymore, she kicks them off her deck.

She is a pirate of memories. Her friends are captives. Her life is stolen gold.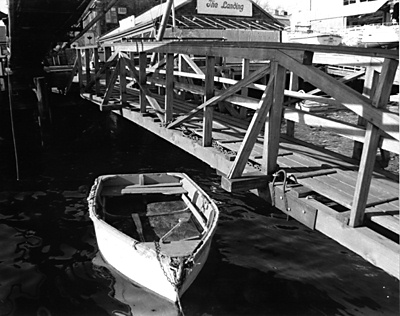 © Megan S., Marblehead, MA