Wrong Crowd
May 25, 2012
"Ryan, bro, you coming?" Sirens scream in the background, a single dim street light flickers, struggling to stay alive.

"Man I really don't think this is a good idea, lets just go to the party."

Brandon and his loyal followers continue to walk down the alley, kicking garbage cans and breaking the lifeless warehouse windows as they go. "Whatever man, we're pregaming, if you're gonna wussy out go home to your mommy." The crew disappears into the dark shadows of the alley, leaving Ryan alone under the dying street light. It's heart rate slows until finally it goes unresponsive.

"Hey guys hold up!" In an instant Ryan bolts off, leaving every worry and achievement behind. The guys stop across from the entrance to the warehouse. Big green rusted letters read "Remington Ammunition."

"Are we going in or what?!" a boy yells out. They approach the doors, Brandon reaches for the handle.

"Hey Ryan, would you mind giving us a hand?" Brandon asked with a devilish glitter in his eye.

"No doubt," Ryan said confidently, "I got this." The crew cleared to either side of the door. Ryan backs up to a large dumpster then charged full speed ahead. Lowering one shoulder he hit the door straight on the "no trespassing by order of Milwaukee police" sign and down it went. The gang "ohhs" and "ahhs" over the feat, but that's what you get when you send LSU's top linebacker recruit to do a job. They poured in, a few guys lit up cigarettes, the others immediately grabbed their pot. The howling of sirens seemed to keep growing and car alarms wail. They all began to explore. Stacks of ammunition wait for shipping, while others lay unfinished. A few guys went ahead, the glow of the tips of their blunts showing their whereabouts. From across the room Ryan could barely make out a sign, "caution explosives."

One boy yells out frustrated "Anyone got another cig? These go too quick." He flicks the butt of the cigarette to the ground. Before Ryan could cry to look out they are swallowed by the explosion's blaze. Sirens that were once screams in the distance now shriek outside the factory.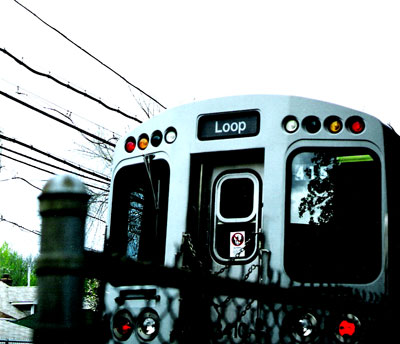 © Alyssa V., Chicago, IL