Chemotherapy
May 24, 2012
You can feel it running through your veins, killing everything in its path, destroying anything that gives you strength, gives you any glimpse of happiness. It feels like your body is protesting against you, trying to force you out of itself, and it's trying as hard as it can to succeed, but you've been told not to give up. Under any circumstances you're not a loud to say goodbye to your life as teenager with cancer, living in a world where difference is abnormal.
You've had your heart broken, by a guy who you though would care, but like everyone else was scarred by your sickness, and left you to end your life alone, while he goes a find love with another girl, who's much prettier, much smarter, and much better, and you can't do anything about it, because you don't have the energy. You sit in your hospital bed all day, doing nothing but watch TV, as you're loved ones come and go, wishing you the best, but know deep down, what you know as well, that there's days left, only days to see your fake smile. Only days to feel your soft, but weak touch, only days to hear your playful laugh, until it all but a memory in the back of their minds.
You've thought about taking your own life several times before, because it feels like you're going through a death sentence already, but you know that would be giving in, letting it win, letting it laugh in your face, as death cold, hard grip, takes you by the arm, and drags you to the indefinite abyss, that's know as death, but what else is there to do? Sit a wait for the cloaked figure to arrive at your doorstep, or finish this now, forever…
This is the pain…the suffering that I'm going to have to face within my last days on this planet. Never take cancer for granted. It's harder imaginable, and that's why I hide it behind fake laughter, and smiles, because there's always the pain…and suffering that remains for the people left behind.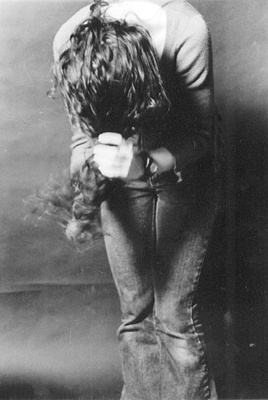 © Cerys W., Marblehead, MA