Flea Bite
May 16, 2012
[A young woman stands center stage






with spotlight directly on her.





She looks very tired-beaten





almost. Everything else around her





is dark. She looks as if she could





have been crying recently]


I was a couch for three years, four days, and fifteen hours. My cushions, worn and stained with the same imprint, the same stench, the same p*ss stains coming from the same a**!



[She is pacing as she approaches the end of her


sentence]

I . . . was in a clustered, crowded and filthy space with fleas biting the interiors of my cushion, animals ripping my material, my outside, my insides until everything I have kept inside was spilling out. Spilling out, spewing out- against my will I am bleeding.



[She stands center stage facing the audience in a


very powerful stance]

I met him six years, three weeks, one day and two hours from this day. He, with eyes like the Sahara desert, a body like Africa's sunset, a mind as fresh as a baby's first breath and-
did I mention, I met him six years, three weeks, one day, and two hours from this day? And did I mention that it only took four months of sugared words and kisses for him to put his hands on me! It only took one hand for me to hate him! It only took one bruise, one cut, one scream for him to force himself on me, for him to use me . . . as a canvas and . . . create.

I couldn't measure the time it took for me to hear it's heartbeat and feel it's breathing against my stomach, rolling and creating in my womb but . . . it was instant. Could it hear me crying? So I stayed strong. Why? I've learned not to ask questions but instead, already know the answer. If stupidity is passed down, if blonde hair, brown eyes, brown skin, white skin is passed down then so is strength.

My body, breaking down, his fingers like fleas, his slaps knives cutting and biting into me like I was a piece of furniture . . . was I that easy to be replaced? Did he know that I was caring for two now? Did he know that he not only hated me, but the thing living inside of me? Did he know that it, inside of me, can't take a push down the stairs, a fall on the floor, a slap, a punch, a kick, a knife to the stomach . . .like an already created person?

It has been three years, six years, four months, three days, five weeks and a lifetime . . . that I have been ripped apart and stolen from.



[She looks out into the audience, looks at her


stomach lovingly, sadly, and presses her hands


against it. She looks up at the audience]



Without the chance of it . . . ever being returned.

*Italics often represent not only change in tone but an increased volume of the speakers voice.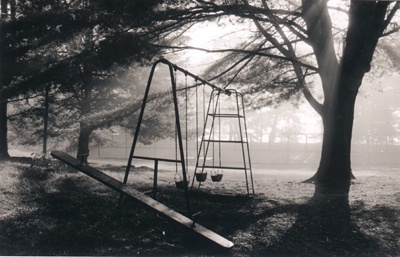 © Steve S., Marblehead, MA