Bad Hemingway
May 14, 2012
He was at an art gallery. He was alone and drinking as usual. He wasn't hoping for much. He just wanted to be alone after the bad day at work.

She was a beautiful woman standing in the middle of the room staring at the painting and she stood there for maybe 3 minutes before she turned around to look at another. She was very pretty. I saw it is true at first light. She had black eyes, brunette hair, and slender body that could fit through the smallest spaces. She stood there for another 3 minutes and contemplated over the picture. She really liked the painting, he supposed. He put down my drink and walked over to her.

"Hi," he had said to her when he walked to her.
"Hi."
"The picture is nice. What is it called?"
"The Old Man and the Sea"
"Oh, muy bonita."
"I don't speak Spanish."
"I said you are beautiful."
"Thank you. I just met you."
"I just met you, too. What is your name?"
"Nada."
"Nada?"
"Yes, Nada, it is short for Natalie."
"That's beautiful."
"Do you think I am really beautiful?"
"Yes I do."
"Oh, tell me you love me."
"I love you."
"Thank you, now good-bye. I must leave now."
"But wait. Where are you going?"
"I have to go now, good bye."
"Good-bye," he replied as she walked away into the dark, cold night. As she walked away, he felt his heart sink beneath the earth. He tried to follow her outside, but he lost sight of her in the rain as the wind blew across the street. He took this moment to ponder as the rain started to soak through his clothes. He thought her slender waist and her nice smooth legs as they walked away slowly from her. By now, the water has gotten through his underwear and he decided it was time to walk back inside as his love was gone forever. He walked inside and got another drink.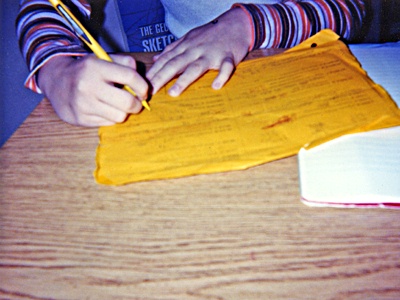 © April R., Highland Village, TX