Poe Revisited
May 9, 2012
Pondering weak and weary, oh yes! C'etait moi, verily growing more so with each intoning of the alarum grandfather clock. It was foretold, long ago when that spectacular creature was a comfort to her dear father's panging heart, but never was I wont to listen. Caught up in the bulging eyes and vapid smiles and butterfly kisses, treasuring and measuring each, for certain. Oh yes, but there came a time when that creature, fruit of my now-barren loom, refused a kiss but for vile children her own age. She stayed out until all hours of the night, undoubtedly in the company of urchins, doing urchinly things, chilling and killing the lovely, baby-faced grin I had known from before.


On the –th of October, 20-, Annie slipped, ermine-like, from her bedroom window, scaling along the side of the establishment. From my study window, I could make out her slim and slender form, and cursed myself for the installation of that shameful floral lattice on the east wing of our abode, allowing the sneakiness of my darling. In vain, I gave chase, though arriving on the doorstep merely in time to see her throw herself into a vehicle, crimson as the Archangel's lips.


And lo! Was that not my darkest hour. I wasted no time in appealing to the liquor cabinet, downing bottle after bottle, first of the bourbon, and then the inevitable cooking sherry (for I had long ago depleted any remaining Amontillado). In the deeps of that phantasmagoric evening, it seemed to me that Annie had returned from her night of debauchery, and sat beside me, though just out of my arms' reach.


"Why, my Annie, why?" I begged of her, but she could only smile, that coy upturn of cheek so often directed at myself and the urchins her own age. "Have you no more love for Papa?"


Yet she would not respond, just continue to blur in and out of sight for moments at a time.


"Annie, Annie..." I chanted when I was more lucid. "So like your mother..."


Why Annie's mother left, I could not say, but she had left in the silent watches of the night, when not even I could stop her...


Overhead, a door slammed shamelessly shut, calling my attention to matters at hand. Tears of fury rushed into Papa's eyes...Stowing the sherry bottles into my robe pocket for later, I rushed up the stairs, intent on giving the lovely creature a stern face and a severe upbraiding. Though the clanking of bottle on bottle must have betrayed my own footsteps, and as I flung open her bedroom's door, she was immediately rolling over in feigned sleep.


I heaved a sigh, made my way over to her bed, and laid a gentle hand on her shoulder.


"Goodnight, my Annabel Lee."


And though my dear daughter remained silent, I was imagining all the while, two voices, bidding me a gentle sleep.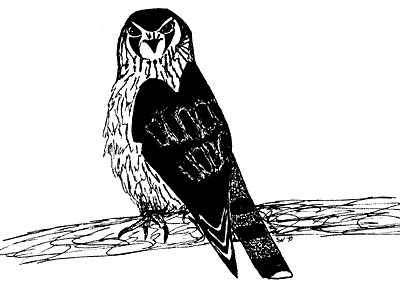 © Sarah W., Collinsville, CT