The Big Move
May 10, 2012
Finally the last bag was packed, now all I have to wait on is the rest of my clothes to get out of the dryer; then I am all set. My room seemed so naked without the things that were packed away in my car but it also seemed so packed with all the memories I was leaving behind.
Buzz! Buzz!

It's my phone going off and as I was about to walk out of my room I seen out of the corner of my eye the bright screen glowing the name "Mommy". My heart stops and all I could think about is one word, disappointment.
That's one thing I never wanted to do to my mom was disappoint her but she had told me the night before that I was her biggest disappointment. As I hear that word again I start shaking with anger and pity. It gives me chills down my back as I remember her cold words, "You are my biggest disappointment." I almost started to cry but remembered I don't have to live with that down put anymore, that I have the choice to live happy.
I know I need to answer the phone to find out where she is. I try to hold the phone as steady as I could and hit the green button that would end my life. "Hello" I answered.
"So you're moving now are you?"
"Mom, I don't know, I have to go." I was trying to pull the last load of my clothes out of the dryer, still wet.
She yells back, "Not yet! I need to know where you are going!"
All I could reply with was, "Sorry but I really have to g0."
Click.

I raced to my car and threw my things in it. I had no idea where she was but I was not about to find out. When I got to my boyfriends I flew up the driveway and ran to the backdoor. Out of breath u ask him to help me get my bags. As I run back out; there she was in the driveway waiting to talk to me but I had nothing to say. She yelled at me to get into the car but I told her I was not planning on returning to her home. She decided to call the police and see what they could do. I knew there was nothing she could do because as she pulled away, with a sad and disgusted look on her face, she pulled away from my boyfriend's driveway.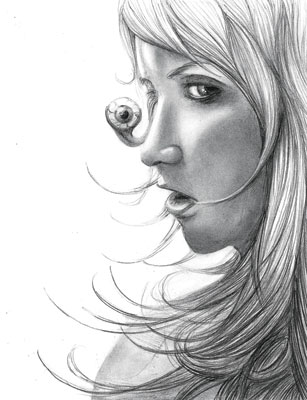 © Jessica P., Bethel Park, PA