Joy of My Sorrow
May 2, 2012
His eyes gazed endlessly out into the world, seeing things I could not. I scream his name & pound him, telling him to get up. Deep down inside I knew he was gone. I gently slide the arrows from his body. Blood wells in each of the wounds, creating little volcano flows. I kiss him one last time, & shut his eyes.
Something deep within me begins to boil. Something I had experienced briefly once comes surging to the surface. I feel hollower, & yet full of purpose.
Slinging my bow & quiver onto my back, I pick my sword & slide it into the scarboard at my side. I stroll away from his inert form as the villagers begin to awaken.
Stealing once last fleeting look over my shoulder I make a vow. I will fix this & I will do whatever it takes to do so.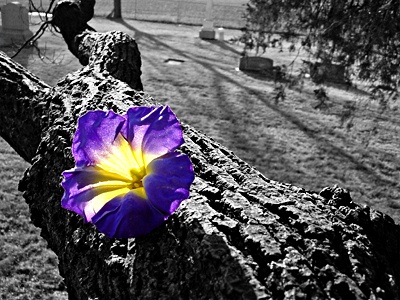 © Greg K., New Lenox, IL