Mercy
May 5, 2012
With skin of ivory, eyes of lavender hue and hair of amber she lurks in the distance. No one knows where she lies nor when she will attack, they often doubt she even exists. Their reality is unreal so she brings them back to earth, stealing away their pride and innocence. When she strikes, her hands stained in venom and crimson, they know she is all too real to escape,
Her vengeance and joy keeps them on their toes, walking on thin ice, they know not where to go. Where she is her lover called Death soon follows. The two tear the world apart bit by bit before returning to the depths of Hade's underworld, posing their victims based on their sins. This is their punishment for casting Her away, for their hate, for their uncleansing song that shall be their destruction.
We watch with glee as her rage boils over and Mother Nature lets her have the reins to life. We are safe from her wrath for we have accepted her for all that she is. There is no beginning, no middle nor an end, just being with no sense of time. Her control relapses as she sinks into your embrace and everyone is safe… for now.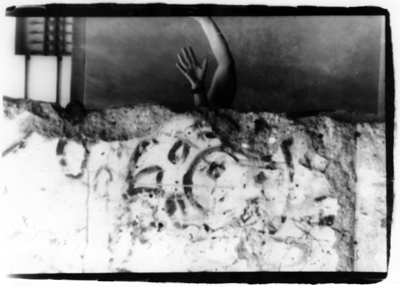 © Yara K., Bethesda, MD