Running is Like
April 9, 2012
Running is like taking an airplane somewhere. But running is like a flight without a destination. Instead of landing on earth, you end up somewhere in the sky, wrapped in a cloud's tears, surrounded by the sun's heat, and seeing blue through the eyes of a goose moving its family south before the ground gets too cold. When the ground is too cold, it's hard to walk, it's hard to move. Gravitation is a king and you are only a peasant, motivated to work because if you don't, you'll never move your arms to hug someone again. You'll never wrap your arms around your baby, like a goose can never wrap its wings around the sun.
But when you run, you sail above the earth. You move your arms to embrace the sun and its ultraviolet rays caress your cheeks in a universal welcome. When you run, you are at peace. There is no awkwardness, only the pain of knowing that you will eventually have to stop. But that time doesn't come until your heart stops beating. You are always moving, even when you are sleeping, you are dreaming about your feet and the way they balance on tiny toes. The ground is below sea level and you are as high as Mount Everest. Does a plane go that high? It doesn't matter, because you know that you do. A perpetual unearthly bliss engulfs your senses and it is only appropriate because, of course, you are no longer bound to the planet.
You are left with only your skeleton. Your bones move in a way that pushes you forward and suddenly you can feel your lungs, heavy and stale, pumping pure oxygen through your arteries. You have ears now too, and you hear the blood rushing through them, like an ocean broken by a boat. Your ears pop, like they do on an airplane and you realize that you don't have a destination even though the end of your flight is coming. You can feel it. But you're not scared. Because you know you'll never have to touch the ground again.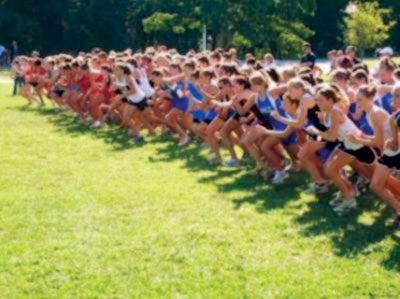 © Ashley R., Charlotte, NC