Afterwards Continued..
March 29, 2012
"...We'll stay there for tonight. Let's hope they have alot of blankets." She says looking back at me and forward again. "Why do we need alot of blankets?" I asked. "It's suppost to be cold tonight." She said shivering. "Or is as of now." "Oh, let's hope they do." I say. We walk in silence for awhile.
"Here." She says walking up to a red door. "Is it opened?" I asked. "Yeah, I picked the lock before I went and found you." She say opening the door. "Wow." I say. "What?" She says defensively. "Nothing." I say grinning. She utters something under her breath. I'm pretty sure it eas a "uh-huh". "There's a bedroom upstairs and one downstairs." She says walking to the kitchen. "Choose one."
""Why do I have to choose first?" I say following her. She turns and looks at me. "Because I could care less which one I get." She starts looking for something. "What are you looking for?" I ask watching her. "I'm looking for water." She says. "I'm thirsty." "Oh, I guess i'll take the room downstairs." I say going to look for it.



*
*

*

Walking to Darien's room with a bottle of water in hand, I stop to look at the pictures hanging on the wall. It's a family picture. The son and daughter sitting infront of their parents who are standing behind them.
I turn in the opposite direction and go upstairs to my room. I set the bottle of water on the night stand and crawl under my blanket. I curl up in a ball and cry...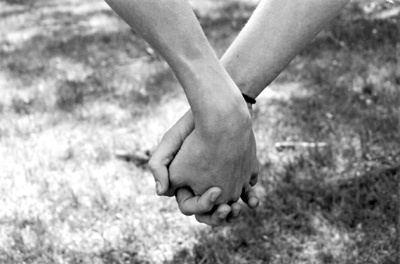 © Alexa T., Pompton Plains, NJ