Staying Strong
March 27, 2012
Some times thing happen for no reason at all, just to be a hindrance in your life and other times they happen for a reason and shape and change your life. My life sometimes feels as if it could easily shatter like a porcelain doll. But even when life threatens to fall apart right before my eyes, I have to stay strong.
When the bitter winds of reality lash out at you trying to knock you down at every chance it gets, and the storm of internal conflict rages within you, you must stay strong. Remember the times in life where nothing had gone wrong and you where in the brilliant blue sky. Soaring with the beautiful angels.
But then as if in sequence you also remember the crash. You had been flying so high that you had taken a brutal crash into the cold ground. Getting stuck in unforgiving mud. It pulls at you, telling you to stay down and except your fate. Screaming and lashing out ,you rebel. "You can not control me!"
The mud loses its power. The power that kept you down was actually your own power. The storm of internal conflict turned firm dirt into wet sticky mud. You stand on firm land once again, sighing in relief. "I have to stay strong." you mumble straighting your back and looking towards the sky.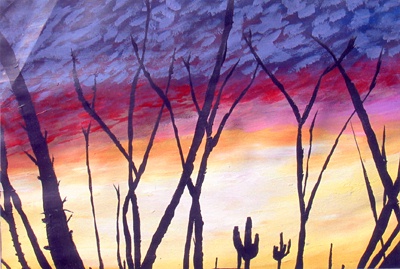 © Kassia C., Phoenix, AZ