Last Breath
February 29, 2012
She looks up at him waiting for him to scoop her up into his arms. He just stands there watching her clutch at her chest, gasping for breath. Tears start to threaten the corners of her eyes as she tries to stand up. "Please...Help me!" She cried reaching her arm out to him. He took a step back away form her as if she were poison. The look on his face said everything that she sadly already knew- he didn't love her anymore...he never had.

She lay there on the cold hard ground in her own warm blood, the dagger still thrust in her heart. She always had a feeling that he would break er heart, but she never knew that he would actually kill their love this way. She rolled onto her side carefully trying not to shove the dagger any deeper. She was able to sit up before he lunged forward at her, grabbing the end of the dagger, and thrust it deeper into her dying body. She screamed in pure agony, trying to push his hands away. He grabbed at her body tightly, and screamed in her face "You will die a slow death. You will never see the light of day as long as I'm here. You and the rest of your filthy race will all die in fire and blood."
With that he took the dagger out of the chest and stabbed her one last time,
smiling as she took her last breath...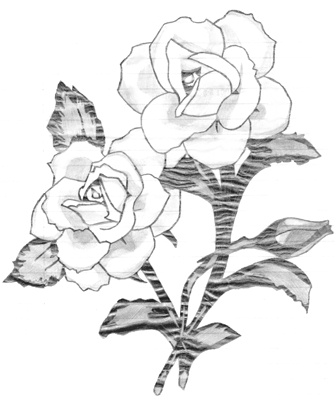 © Christy P., Providence, RI