Strings
MAG
He was a puppet. I saw his painted smile, his gangly, drawn-out way of crossing the room, and while I saw no strings, I knew they were there. He walked because someone else wished him to. He existed because someone else wished him to.

But who in this crowded room was his puppet master? Who pulled the strings that moved his legs? Which one of them voiced his voice? I scanned the room almost angrily, wondering which of my guests thought that they were strong enough, powerful enough, not only to create a human being but then to reduce him to a mere doll.

The puppet was the pawn of the room, the scapegoat inevitably placed right next to the glass that shattered on the ground, taking the blame for a woman bumping shoulders with a man, accepting the guilt when one person's foot landed on another's. "I'm sorry" seemed to be his only words, and they were spoken apologetically, eagerly, with a smile I knew the puppet master had perfected.

The pompous man recounting his troubles with his secretary for the umpteenth time? The silk-gloved woman accepting another glass of wine from the puppet himself? Which one of them had crafted such a special toy? Which of them had been there when he blinked for the first time? Had taught him that the only words he was worthy of speaking were words of penitence?

"I'm sorry," the puppet spoke again, slipping in and out of the crowd. "I'm sorry."

Which of these fools had taught him to apologize for his existence? How many took pleasure in seeing such a craftsman's perfection treated like dirt? As he neared me, I searched for the strings that led to his captor. Around his joints, his fingers, his neck, his head, I looked for anything that might indicate hope that he could be cut away from his captivity. Closer he walked, and I began to see them, little silvery lines of pure nothing, leading not to one enemy, but another, and another. I followed each string and found that there was nobody here that the strings did not lead to. Pompous fool, gloved lady, tiara-wearer, black-dress woman, cheap-tuxedo man ... every one of them considered themselves his master. Every one of them controlled his actions.

He was next to me now, offering wine with his painted smile. "I'm sorry," he said needlessly. "I'm sorry."

"I'm not," I said, and began to sever his strings.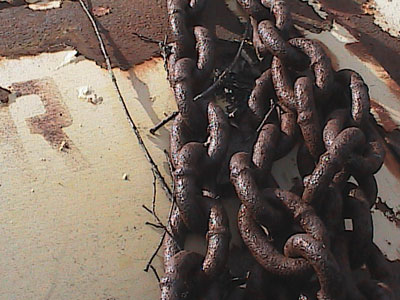 © Jack B., Central City, KY