Thin Thinner Thinnest.
January 31, 2012
Cassie and I have been best friends since 6th grade, but what kept us close?.
Belimia, anorexia, suicidal thoughts and temptations... The first time cassie made herself throw-up, She was 11, in her mothers rose garden. The first time I cut myself, I was 14. A nice clean slice across the ribcage with my mothers razor.
She called me 33 times.
Cassie and I hadnt talked for a while. No wonder why I didnt pick up the phone.
85 pounds. 89 if you dont count all the quarters I sewed into the pocket of my robe I wear when I'm weighd, so I dont have to visit the shrink another time to discuss my eating habits..
I still couldnt bieleve it when I got the call.
Cassie's body found in motel room alone. Drunk, Asophogus ruptured, died of shock, very painfully. I cried as my mother the doctor told me these gruesome details. I could've stopped her, she called me 33 times, and I ignored her.
Monday- 2slices of toast
Tuesday-bowl of cereal
wednesday-Nothing
Stay Strong, Lose more, Weigh less. Thin Thinner, Thinnest.!
You won Lia, You won the fight.The words repeating in my mind like a pounding headache.
How will I ever cope with Cassies death, She talks to me, haunts me, am I going crazy. Do I want to die.? So confused..
"body found in motel room alone, 33,33,33, You won Lia?
I cant do this anymore... Dont eat, stay strong, Dont eat, Stay strong,"Thin thinner, thinnest"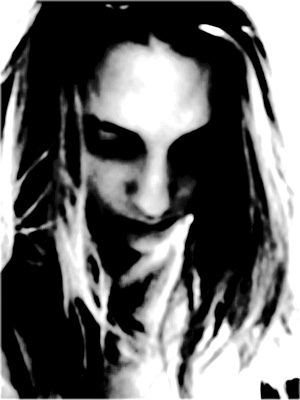 © Maria B., Boston, MA