Remembering Sam
January 23, 2012
Whenever Alex ran her fingers across the worn, yellow keys opf the piano, she thought of Sam. She thought of her goody-goody ways- of her honesty. She remembered all of the trouble Sam had caused her- and all of the good times. She remembered the nights that they huddled up under the blankets and used flashlights to read books they'd read a million times together- again. She remembered her perfect smile-the only thing that could ever make her glad when she wasn't. The hair that drooped down to her shoulder's was always neat and red- glissening in the summer sun, just like Alex's-they were twins after all. She remembered the touch of her hand,the shape of her eyes and how childish she looked in her dungarees.
However, when Alex touched the piano's key's, what she remembered most was that Sam was gone, forever.
The sound that rang out through the empty parlor was not one of Sam's beautiful melodies; nor would it ever be again.

She was gone.

Her perfect half, completely gone.

How could Alex ever be whole again?
She closed the top of the piano'sa keys, hoping never to see them again. She fixed her dress and wiped her eyes- even though she hadn't been crying. She gathered strength and walked out into the awaiting abyss of dark clothes and expressions. People crowded around her saying:
"I'm sorry."
"She loved you."
"She was happy when she left."
"It'll be okay."

It'll be okay.

It'll be okay?

It would NEVER be okay.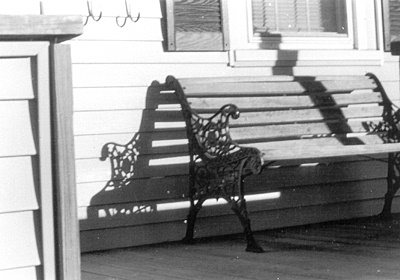 © Lauren O., Weymouth, MA