A Quick Tragic Love Story
January 9, 2012
Caleb's Journal: 08/15/06
She was beautiful, kind, gentle and smart. I didn't deserve her, but I couldn't just leave her either. We went to school together now, as I started here in the fall, due to my father's work transfer. Of all places in the world, my father has to transfer to the town I am most afraid of, not because of the bad rumors that go around, or the amount of killings that apparently happen, but because of her. I saw her for the first time when she came over to welcome us. She was the only one who made me feel like such a loser. I never want to disappoint her. I thought about ignoring her, but I don't want her to feel worthless.

Riley's journal: -09/10/06
Caleb Strong is his name, handsome, smart, outgoing, popular. I saw him today at school with all his football buddies. Even though it is only his second week at "Grandview High" he is already popular. I wonder if he noticed me or not, but I really hoped that he did. I tried to dress up nice today, I wore my beautiful little red dress with my hair tied back and my black flats, I hoped he would notice me in it, I got a lot of compliments just not from him. I really want to impress Caleb, I mean he is now one of the most popular kids in school, he has blonde hair and blue eyes, and is the Quarter back of the football team as of today. I mean everyone wanted to date or be friends with him; he is every girl's high school dream.

Caleb: 09/10/06
Even though I didn't tell her, I loved her red dress, I felt horrible not being able to comment on it, I didn't want to ignore her, but she doesn't seem to take a lot of interest in me, from what I see anyways. Maybe I am way over my head; maybe I am just over exaggerating the entire thing. Riley was amazing, her perfect red hair and her beautiful green eyes, she was beautiful in every way. I didn't know it until now, but I think I may be in love with her. I loved how she is so truthful, I remember when she told the class that she loved the two Disney movies "The Lion King" and "The Fox and the Hound." It was like she was a child, but in terms was the most honest person I have ever met. Not many people at the age of sixteen like Disney movies.

Riley: 09/14/06
I remember the time we sat next to each other in class. It was snowing outside and I was enjoying the scenery. We were talking about what we see in twenty years and Caleb got up and told the entire class that, he wanted, when he was older, to get married near a waterfall, and if it didn't happen then he would want his fiancé to pick where the wedding was going to be held, that way she was happy. I couldn't believe that he wasn't embarrassed.

Caleb: 09/19/06

I thought about it for weeks, but I went out after school today and bought her this 5 karat Tiffany's ring and some lilies, and I am going to ask her to dinner tomorrow night. It's her birthday tomorrow, so I thought I would take her out and celebrate. I hope she likes her presents. I hope she likes me.

Riley: 09/20/06

He asked me out tonight. OMG I am so excited. I cannot believe he asked me out; I have been waiting weeks for this to happen to me. OMG what am I doing writing I have to go find something cute to wear. ? <3

Caleb: 11/20/06

It's been two months since I last saw her. I have been barricaded in my room since that night. She was beautiful, and she was going on a date with me. I was so nervous so anxious, but at the same time so relieved that her answer was yes. I remember the way she sounded, so sweet so kind, and within minutes she was gone. She flew over the car, in the parking lot that night. Some drunken idiot ran her over. I miss her so much, and I hate myself for not protecting her. It should have been me. Tonight will be my last written journal ever. I can't live without her. I am sorry. – Caleb.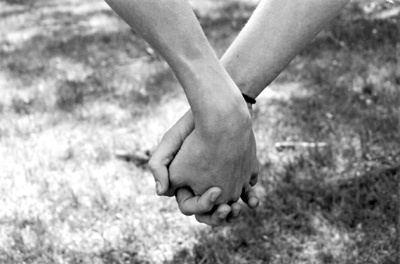 © Alexa T., Pompton Plains, NJ