A Grape's Life
December 14, 2011
I was born into a thug life in the middle of the Bronx. This is where I've lived ever since the day I was picked. Yes, I said picked because I'm a purple grape. I'm as purple as a flying purple people eater. "Hate it or love it". I'm about an inch tall and half an inch wide, I'm as strong as an ant. I'm about a week old and the leader of my crew. Some fruits want to know how I make it in the Bronx so here's a little story of a thug's life.
I'm a grape but my raisins call me melon because I'm the biggest and meanest fruit around. When other fruits see me roll by they take two rolls back. Like the other day right, I was rolling with my bro fruits Tangerine and Lime. And this orange that was as fat as a pear, because pears are skinny at the top and large at the bottom. But the orange came up and asked me for some money, A.K.A. seeds. I slapped that fruit so hard he lost his citrus. The Bronx isn't easy ya hear, "I run the streets all day, I can sleep when I die."
So the other day me and my home fruits were chilling on the block. Then, out of nowhere some rival grapes came on our turf, as they drove by they opened fire I was shot three times. It hurt like getting shot, with a gun. To heal I did a lot of rolling to get back in shape and back in "the game" A.K.A thug life. Soon we went for revenge on those fruits. As we rolled up on the patch of grapes we opened fire and got them all. To be honest I had never seen so much grape juice. As we left we heard a stomp, stomp, stomp. We turned around and it was a farmer! We rolled for our lives. Lime and I made it, Tangerine wasn't so lucky.
A few days later I got a call that there was a tomato in town and he was "touchin" on my lady fruit. My girl is the most beautiful green grape; she is a little shorter than me and as thin as a green bean. I came up on this tomato and he was as big as a pumpkin. He was still touching my woman. So I rolled up and beat him so hard, he turned to ketchup.
Three weeks later I was gunned down with my home along with my bro fruit lime. A few weeks prior I wrote this note to my kids and their kid's kid's. "You know it's hard out here for a pimp grape" for all your raisins out there "hatin" word to ya motha! Peace out A town down.
Lesson be learn "don't hate the playa hate the game" it's a tough and cruel world and you "gotta" work to stay ahead and on top of this game. This story is for all my home fruits out there that couldn't be here, "The Under Dawg's On Top" I'm outy.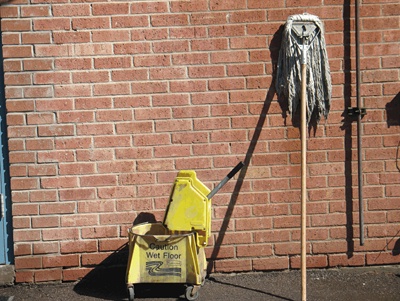 © Mandi A., Glendale, AZ