An End To Obesity! (And Subsequently, World Hunger)
November 30, 2011
Reclining on the soft brown leather la-z-boy, my mother watches "The Biggest Loser", laughing raucously at the fat people. They struggle with simple exercises, wheezing and gasping desperately for air with a downpour of greasy sweat coating their face, and well, pretty much every crevice and cranny on their bodies. The show ends and an advertisement comes on, a plump Kirstie Alley beside a bag-of-bones African child, begging for us to spend just ten dollars a month to help feed children in need, and, hey, we'll even get a free tote with a picture of a cute child we are saving cuddling a panda bear on it.
"I don't think so!" My mom scoffs, promptly changing channels.
"Are you serious right now, mom? There's millions of starving kids in the world and you won't even donate a couple bucks a month to them when you yourself have more than enough food?" I asserted angrily, in between mouthfuls of Cheetos.
"Excuse me? Well what is that Kirstie Alley girl even doing about it? She's got all that extra fat, why doesn't she just give it to the kid. She wouldn't be overweight and the kid wouldn't be starving. Voila! Problem solved."
I turned back towards the T.V. "That's ridiculous..." Munch munch. But was it? If executed correctly, and not literally in the way in which my mom stated, this silly idea could solve one of the world's largest problems, obesity! And as an added side effect, we would fix the not-so-relevant world hunger crisis and put an end to those obnoxious, guilt-tripping commercials that almost make me feel a tinge of
shame as I polish off that bag of crunchy, delicious cheese-flavored snack. Genius. Pure genius.

It is a well-known fact that throughout the first world (the most important of the three) there is a staggering amount of obese people, eating willy-nilly without consequence. Now, not only is obesity an eye-sore, the cause for the term muffin top not referring to the delicious baked pastry anymore, but it has become a serious public health issue, taking up thousands of tax-payer dollars annually. The average weight for a man in the United States has jumped to nearly 191 pounds, and is on the rise. The average height for said man is five feet and nine inches. This means that this average man is nearly twenty to fifty pounds overweight, with the healthy weight range being between 145 and 175 based on BMI statistics. He's carrying an extra kindergartner around with him hidden somewhere in between those sweaty rolls! The same goes for women, who weighed in at a staggering 163 pounds, between thirty to sixty pounds overweight(WebMD). With 33.9% of Americans over age twenty obese, and 34.4% overweight, there is a massive portion (68.3%) that have excess weight they would do well to get rid of, if not solely for health purposes then to relieve the countless queasy stomachs of those who are forced to witness it ("Obesity and Overweight").

With this being said, I have an ingenious proposal. To reduce the rate of obesity, we could take the food equivalent of the excess calories away from the obese and overweight people of America and ship it to those who are starving in other countries as well as within our own. There are just about 300 million Americans in existence today. Assuming the same obesity statistics apply to people of all ages, there are approximately 204,900,000 American citizens who are either overweight or obese. Using a low-range estimate of each person having twenty pounds of excess fat, there are 4,098,000,000 pounds of unwanted weight in our country. Now, each pound of fat is approximated to about 3,500 calories which the gluttonous person should not have eaten. This means that there is more than fourteen TRILLION extra calories floating around in fat-limbo that could be transferred to starving children in Africa. You hear that Kirstie? You could lose all that unwanted weight by feeding twelve people for a week, or one person for eighty-seven and a half days, all by yourself. You'll be back to your Cheers days in no time!

In total, Americans would be able to give more than seven billion days worth of food. When an overweight person goes to the grocery store, they would simply go about buying food as they normally would, getting their usual Lay's and Little Debbie snack cakes and fried barbeque chicken wings. However, instead of taking all of that food home, their rations would be calculated and after buying their food they would just drop the extra that goes beyond their ration into mandatory collection bins located next to the cash registers. This way, they won't even have to walk out of their way and thus farther than they normally would, avoiding the associated shortness of breath and complaints of sore knees.

We would drop weight like THAT! And since we would still be buying the same amount of food, instead of being responsible and cutting down the amount we buy and eat, money would still be flowing into the food sector of the economy, creating jobs and keeping our country afloat economically. In turn, these job openings could be filled by the millions of people saved by our excess, who can come from their home countries to work in our factories, taking the jobs we Americans refuse to work despite complaints of a lack of jobs, and make a living. It's a win-win-win-win situation.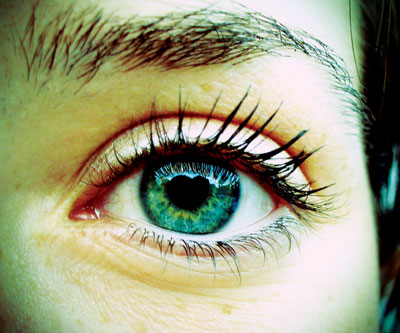 © Michelle K., Vancouver, WA