Dad
MAG
His skin is as purple as grape juice when he yells at me. "Why did you do that? That wasn't very smart! Use your brain for once!"

"I didn't mean to! Everyone makes mistakes sometimes!"

"You seem to be making more than anyone else here!"

"It's not my fault!"

"Then whose is it?"

I didn't know what to say after that. He was just staring at me through his large, rounded-rectangular glasses with his bulging brown eyes. I didn't do it, but nobody else did, either, I thought as he got closer and angrier.

"Well?" he asked with his usual rage-filled voice.

"I don't know," I responded feebly. "All I know is that I didn't do it."

"Go inside and wait in the living room. I'll be in soon," he said, calming down a little.

I know I didn't do it, I thought over and over again. I just found it like that. Nobody did anything. So why is he so mad?

He finally came in, his normal light tan face fuzzy with the beginnings of a beard, his head shining slightly as he walked under the lights; the sweat became clearer when he sat next to me on the couch. He assumed his normal slouch with his arm supporting his torso on his leg, looking at the ground between his legs, barely breathing.

"I'm sorry I yelled at you," he said calmly.

"It's okay, Dad. It was like that when I got there," I replied in the same calm voice.

"Oh. I didn't know that. Well, it doesn't matter now. It's fixed," he said apologetically.

"Okay. As long as it's fixed," I replied, patting his back.

"Those shelves are heavy!" he exclaimed.

"Why didn't you ask me to help?" I asked.

"Forget about it!" he replied, waving his hand like he was swatting at a fly.

"I hope we can fix the windshield and get that dent out of the hood. It looks pretty bad."

"Nothing insurance can't take care of!" He chuckled, got up, and slogged away.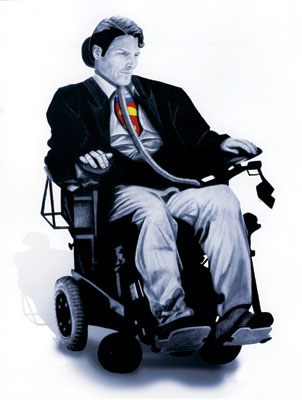 © Matt G., Bellevue, NE