The Merchant of Venice:Portia Talks Back
December 16, 2011
I had thought this stupid lottery would never be won. Finally! I was so close to dying an old maiden, but I have you to thank from preventing this. Oh Bassanio I mean really it's not like I did not have options you do realize I am an heiress. I just had limitations. Oh yes, how silly of me! How could you have forgotten such a thing, yes you and many suitors remembered quite well. Father only wanted the best for his daughter's hand. More like he wanted me to suffer even after death I was suffocated by him even without having to wear these insufferable corsets. Why he would think I would marry the next penniless bloke and run away with all his money is beyond me. Really I have standards. I will admit the idea of that one Moroccan fellow marrying me seemed appalling I'm afraid we weren't even the same coloring.
It was not too long ago Nerissa and I spoke of how perfect it would have been had I been able to marry you, but at the time I don't think Father would have approved. But now here you are. My Hercules, my hero.
"You aren't even listening to me are you?"
Antonio, Antonio, Antonio is he all you ever think about? Maybe if I lost some weight maybe a pound or two you would pay attention to me. I mean if you really need the money to give to your boy friend it's no trouble at all everything I own is yours now anyway. However, I can think of one thing you now posses which I would definitely mind sharing. We could be doing something more invigorating rather than your return to Venice. Alone. You want us to wait, seriously? What I can't show my love for my husband? I might as well go the nunnery at this point since Antonio apparently means more than life and the world itself it seems. Yes of course I'll stay in Belmont and watch the servants darling I wouldn't dream of coming along. No you run along, you boys go save the day. Wait! Here, take my ring as a sign of my love and remember never to take it off. Why would you need this ring you ask? It would hurt me terribly if our love was broken and here I was so hoping to form another sort of bond, but this will have to do for now. Oh, this is my way of way of reminding you through sickness and through health I'll be right behind you. Just think of me as one of the guys I'm always willing to defend a friend. You didn't think for a moment I'd let you go off on your little rescue mission without worrying. No honey, you might be surprised just how far I'm willing to make a happy ending come true. At least for some.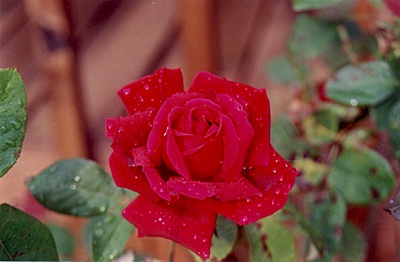 © Jami U., West Hempstead, NY