Sealed with Courage
December 11, 2011
The seed of life was planted in secure, solid ground. It was nourished with a waterfall of unconditional love and hope. Watered with the hope of a healthy life and sealed with a kiss of rejuvenating sunlight, the seed continued along the path of a life of ease and beauty. As the seed's roots struggled to grasp the earth, its roots were too weak to form a solid bond with the ground. The seed grew into a brave, relentless young boy who was struggling to dig his roots into this quicksand of life. The boy's seed of life had to go through endless treatment but he never lost his optimistic, steadfast spirit.
His family did not understand how such a young boy could go through so much in his few short years of life. They witnessed the boy being uprooted three times to go to a new treatment center. They witnessed panicked nurses and learned to read the doctor's mask of consolation- withholding the tragic reality. In each of his family members, he planted a seed of hope and strength-especially in his sister's young, confused mind. She never understood the fragility of life. She believed we were all invincible like the superheroes we watched in movies. She looked at life like it was a doll house- simple and routine. She was innocent to the reality that her brother had been dealt a cruel deck of cards in life. What she didn't realize was that his legacy of joy and contagious bliss would forever reign in a world of such pessimism and hate. Love and courage can't save a seed that was missing the ability to function in this life. The heart may have been weak but the family never underestimated its spirit.
His sister sat next to him in the hospital. She heard the nurses and doctors rushing through the halls like a stampede of animals. The room became heavy. The weight of her fear swallowed her up, time slowed to a suffocating stop, people were speaking but she couldn't hear words and somehow she ended up in the endless, white hallways of the hospital with only a window to see the world that now seems so far away.
One shock. Two shocks. Three shocks…
He is free. His seed of legacy remains.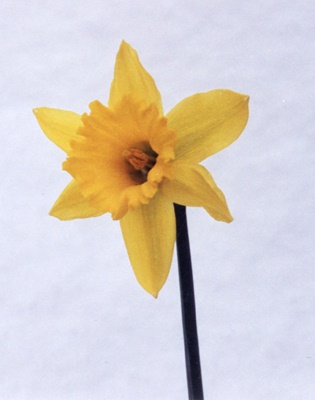 © Kaitlyn H., Ludlow, VT