A Single Leaf of Chance
December 7, 2011
Two girls encountered the branch from which grew the vast fresh leaves of chance.
Of the tree they both could take, once and once only, a chance and that is all.
A single leaf of chance.
The simple chance was of no golden paper price and at the end,
The solo payer of price was that of the girl's whose mind thought twice.
She refused to grasp the chance at her fingers' ends, while the other took strong a firm hold of hand.
For the one who did not take the chance felt ever secure with what she had.
Every blue moon the girl with no chance would live only in her sleep
Of the life that might have carried out had she possessed
A single leaf of chance.
Bright each turning sun as she emerged from beneath her cloudy sleep
She began the beginning of the security she had.
The girl who obtained her chance the moment her busy eyes saw it,
felt not as safe, but sure, sure that the price of the unknown was just the price for her.
Eternal reminiscent gladness was ever awry.
From then not a float up nor a fall down the hill could rob her of the memory,
of the day she took her chance, and so not her good nor better, but her best she tried.
With her single leaf of chance.
Every set of hopeful eyes that come across the chance she owns,
Direct themselves to wistful thoughts of being grown and having taken their own.
Single leaf of chance.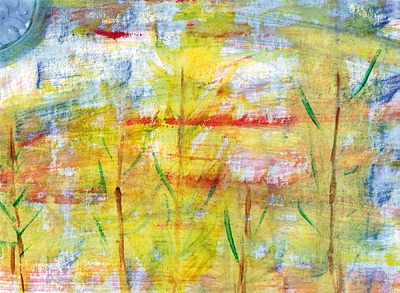 © Raymond G., Phoenix, AZ