Hostage
December 12, 2011
Earl was a small town cop moving to a big city. The work was just too easy back in Star County, and it didn't pay much either. This new job would be a lot better for him, and his new family. His wife and he were expected to have their first child in about a week. They thought long and hard about it, and decided they would be happy in the North side of River City. That seemed to be the nice part of town. Earl thought that the West and South sides would be where he would do most of his work, but he would be fine with a few extra minutes of driving to keep his family safe. They really wanted to just move in and settle down before the baby arrived; otherwise it would be extremely difficult to deal with everything at once. And, for some reason, Earl wanted a doughnut.
"What is it with cops always wanting donuts?" He wondered.

It was Friday, May 15, at 9 o'clock a.m. It was a sunny day, and the temperature was at about 75°.

"Perfect weather for moving into our new house." Earl thought to himself.
Earl started his job working for the RCPD on Monday, and the baby was due on Thursday or Friday. So, they had to get everything set up at their house pretty quickly. Earl's wife couldn't do much to help bring in boxes out of the truck, because of the baby she wasn't allowed to lift the heavy boxes. Earl had to hire a couple movers to help him out. By that night, they had all the boxes in their house and about one-fourth of them were emptied and put away in their new places. Earl went to bed happy that they were getting closer to being done.

Saturday morning Earl woke up at 7 a.m. to the sound of his phone ringing. It was his boss informing Earl that there was a hostage situation on South Park Street, and he was needed ASAP. He hung up the phone and got dressed as fast as he could. Then he grabbed, of course, a doughnut on his way out of the door. He jumped in his car and drove off to the scene of the hostage. Bryan explained everything to Earl as soon as he passed the police tape. His name was Kenny, and he was in the white house with the family that lives there. He went in, thinking that the family was gone, to steal a few things. He broke in through a back window, never tried the unlocked door, and went upstairs. The family was up there sleeping, so he tried to be quiet.
When the father woke up, Kenny freaked out and pulled out his gun. He knew he was going to be busted and taken to jail, so he thought he would try to get out of it. He held up his gun and demanded what he wanted. He made sure they didn't call the police. The 12 year old girl sleeping in the other room was awoken to the sound of yelling. She listened in for a minute and realized it was a stranger yelling at her parents. She called 911 and explained what she knew to the operator. Kenny heard her talking, so he went in and grabbed her too. What he didn't realize was that she was talking to the police. He told them all to go into the closet and not move. He was going to escape, when he noticed police pulling up outside. Kenny tried to hide, but the police knew he was in there. They tried communicating with Kenny, using a megaphone. Kenny tried to get the police to let him go if he let the family go. Obviously that wouldn't happen, so the police tried to negotiate. Kenny told the RCPD to do what he says, or he will hurt the family.

Earl thought, "What an interesting way to start off my new job."

"RING RING!"

Earl was awoken by the sound of his phone ringing.

"Hey Earl, it's Bryan from the RCPD. We need you over here on South Park Street as soon as possible. There's a crazy man holding a family hostage.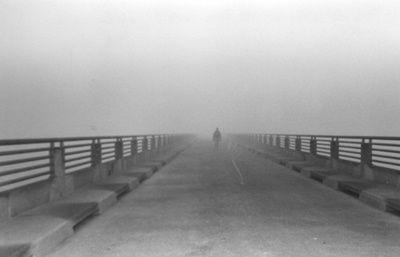 © Becky G., Westerville, OH