Schizophrenia
December 8, 2011
I opened my eyes. I found myself in a small room; white, dark, dank and shining with bright lights. Faces swam up to me, distant and muttering with erratic movements.

My eyelids fluttered.

Where did the purple skies go? The clouds of poison gas and rumbling thunder that poured acid rain? What happened to my frighteningly wonderful world of scattered fields and silver lakes, illuminated with darkness and shadowed with light?

I closed my eyes again.

A hand wrenched out of the air and pulled me out.

I gasped. They were interfering with my world!

"No!" I breathed. "Put me back! Put me back in there!"

The monsters around me shook their heads in unison and reached toward me.

First, they strapped me down. Then, they probed me with their sharp instruments. They shocked me in every part of my body. I cried, scratched, threatened, wriggled, squirmed and finally begged, but they did not let me go. I whimpered, I could see them destroying my world, ruining everything that I had created for myself.

"Don't worry," they whispered. "We will fix you."

"I do not wish to be fixed!" I screamed. I fought, but they did not loosen their grip.

Finally, they finished their rampage over me. Together, they set my sanctuary afire and burned it to ashes.

I breathed heavily and opened my eyes. My bloodshot eyes glanced around the room. The new world was vivid, with sharp angles and piercing lines. The world had never looked so ugly.

"You're fixed now."

They had put me back in the world I had come from. The imaginary fantasy that I lived in was now gone. I worked so hard to escape it.

I opened my mouth and screamed, but they only smiled at me, applauding my return to earth.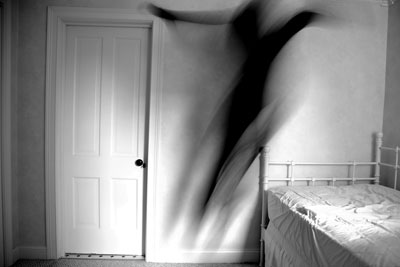 © Sarah M., Blairsville, PA