Carter
December 8, 2011
Mom's crying. And calling out for Carter. Again. Hasn't really stopped since the accident two weeks ago. Carter isn't coming back.

He's gone forever, and I don't know what to do.

Halloween is in a few days, and he's not here to carve my pumpkin with me- even though it's his job. He's my big brother. He didn't even go to my school play last week. Mom didn't either – Lucy's mom had to drive me home. I kept my eyes on the road the whole time, looking for drunk drivers, like the ones that killed Carter.

When I got home and knocked on the door, a hollow sound echoed back at me.
No one was home.
The phrase resonated back at me. No one was home. I felt so lonely at that moment. A wave of grief just crashed over me, suffocating me. I could hardly breathe. No one was home. Carter would never be home again. That phrase just kept resonating in my mind over and over. Not home. Not home. Carter is not home.
I sat on the sidewalk and cried. My tears mingled with the raindrops.
Where is Carter? I miss his warm brown eyes, as welcoming as arms open wide. When he was here, the sky always shone the brightest of blues. Now it's just a muddle of gray and the ground a mess of puddles. I just wished the rain would wash me away from this life. The raindrops tap-danced on the sidewalk, singing along with some melody I felt like I knew a long, long time ago. But now it's gone.
Like Carter.
I miss the times when he would come home from college, but not tell anyone. He would hide behind the couch, silent as a mouse. Then, when I came home from school, he would yell "boo!" in that mighty lion voice of his. The voice I knew so well. I would shriek, even when I wasn't frightened. And he would pick me up and swing me around, and call me Madame Sophie.
Why did he have to die? Did he take his vitamins? Maybe if he did, he would still be here. Where's his blue teddy bear? I slipped it in his suitcase when he left for college. I didn't want him to get scared all alone at college. He said he was too old to take it, but I know better. You're never too old for teddy. I miss him so much it hurts. I want him to know about that "A" I got on my math test. Not the "C" on my spelling test, though. I want him to be proud of me.
The storm was ending, and the sky cleared. The moon caught my eye as I sat there. I gazed up at its circular face, and imagined it was Carter's. Its eyes seemed to be constantly watching me. Then it hit me. Carter wasn't gone, he was here. He will always be here. I will keep his memory alive.
You hear that? I shouted to the stars. Carter's here.
He's here.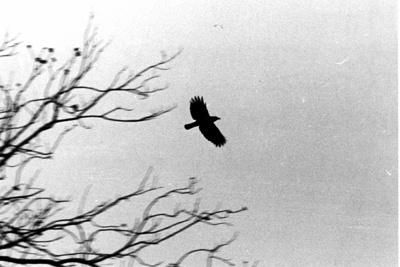 © Jacqueline T., Flowermound, TX