A Dream
November 27, 2011
Walking into the convention with me mum, sister and younger brother. Sort of a neat place. Almost everything you could ask for. But one thing was missing, time. Everyone was just so happy. Telling me mum that she would find me in the music section. That was superb with her. Going over to the jazz/soul section to look at the new Adele CD. Fancy that CD, madam, I heard the voice of a gentleman? Mind you were in London England. Yes, I do. Turning around to see a man in a suit. Do you like Ms. Adele? Yes very much so. She brings the light to my path when its dark outside. Breath taken by my words, he asked my name. Madelyn, but I go by Maddi. Well Maddi pulling out a new copy of the CD, its on me. It was the first one produced. With great appreciation, thank you sir. Now madam, I have been here all day and not one single guy or gal has come over to Adele. She is a very popular English singer. One more thing. What may it be? I suggest around three o'clock, that's in about thirty minutes. Come to the theater. And enter the fifth door on the left. You may just like whats inside. Get there exactly at three and go down to the very first row, and stand along the balcony.

On the side with the piano. There will be a gal performing. You may know her, but I doubt it. But while she performs, look distinctly at her. But never stare, that's rude. Invite your folks. Thank You monsieur. But get there exactly at three. Or another person will take your spot. The show before will be ending. Stand exactly behind them, then when they move get into that spot. Its like gold. Its the best in the whole theater. Sir, I will do exactly as you say. Walking away cautiously, I get a worded message. Or as you prefer to call it a "text". Its me mum. It read, "Where are you?" So I replied, going to the theater, you and everyone else should come. Come exactly at three. It will be your fifth door on your left. I will be on the front row, on the balcony. In front of the piano. Mum replied, "very well then, I will see you at three".

Fine with me. Making my way down the wide carpeted hall, with bright jazzy murals. It was brilliance. Like nothing I have ever seen before in my thirteen years of life. It fascinated me to a level. Walking down the hallway, gold posts about three feet high separated the walkway and the theater entrance. It reminded me of a plot in an old movie. Looking at it from a distance, it was memorable. There was a boy standing there with a deep but empty expression on his face. Checking my clock it read 2;59. Scurrying into the room, it said Jazz/Soul, I chuckled a bit! Eyeing out my spot then targeting the mistress that stood in it. She reminded me of Etta James. Not making out the pianists figure. It was a mystery but not interested in such one, though.

Looking around to see my family coming in. My little brother runs towards me. I position him and my sister to the left of me. Then positioning me mum to the right of me.Perfect. She is the last gal before the steps to the stage. Wondering why he said" Look at her distinctly, but don't stare?" Keeping those words in mind, I settle my focus on the piano. A man walked out onto the stage and pierced over at me. Raising my eyebrows and giving him a smile. He gave me a huge smile back. I mumbled "cheeky!" The room started to clear and not too many people started coming in. About 137 people came in, just an educated guess. Then he stage went jet black dark. A gal walked out but I could not make out her diaphragm.I concentrated my hardest on the piano. Then the dark stage grew brighter and brighter. Till I seen the ginger biscuit hair color. Oh My God were the first words that flew out of my mouth. She had a big smile on her face, her vocalist was with her.

She started playing a rhythm that only Adele Obsesses would know. But frantically, I was the only one. Everyone else looked puzzled. No one knew who she was, but then mum clutched my hand firmly. She looked at me with a distinct look. Finishing her warm-up with an embarrassed smile on her face. I could not even tell what she was thinking. She sat down, but rose abruptly.She walked up to the steps and then over to me. Hello! I was speechless. Are you alright, you look annoyed? Hello, Ms. Cockney accent! The words flew out of my mouth in a spiced accent. She laughed and I broke into a little bit if tears. My dream was too meet you one day. You do not know how much I love you. Thank you, she said. What is your name. Madelyn but I go by Maddi. Putting two of her fingers up to her bottom lip and then taking my left hand. Slightly dragging me onto the stage with her, I catch up to walk next to her.

Taking a deep breathe, holding back my full blown tears. As she sat down on the piano bench, I sat down next to her. Then she whispered to me, if I start crying, pinch me or I will become a wreck. We both giggled softly. The she asked, ' what should I song first? I immediately said Hometown Glory. Then the piano's fierce beat made me smile brightly. Going through a lot of songs, then ending the show. We looked at each other in a moments time. With my family walking down the steps, they are Adele fans to. I gave me mum the c.d earlier from the guy. Mum handed it to me and I slid it behind my back. She said, " what do you have there"? Pulling it out I said, will you sign it? So, grabbing a marker then signing her fancy signature.

But then I woke up. No Adele CD. No signature. Laying in my white, big bed. Gasping with my hand on my chest. Trying to think back and memorize the dream. But the harder I tried, the more I forgot. By suddenly it all appeared. The singing and the laughing. But that only happens, in A Dream!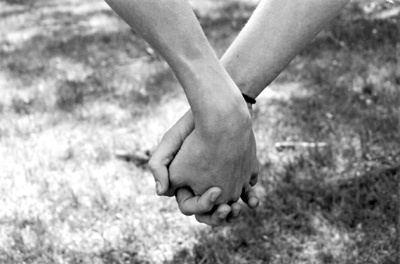 © Alexa T., Pompton Plains, NJ