Not Your Average It Girl
November 26, 2011
The sound of one voice in particular swam its way through the sea of students, that one voice most shuddered at. "I will get into this team! I have too! I have been working my butt off for this" screeched the ever so popular Isabella Lincoln. Isabella Lincoln sat herself high upon the social ranking of Waitaki College, she was the 'it girl' of the school in her opinion. Trouble is, others believed she was. Isabella with her long blonde hair, piercing blue eyes and slender build was looked up too by all the less-fortunate girls. She even had her own little posse of girls that would cater to her every need.

Isabella's home life wasn't much different; she and her older brother Jacob spent their time during the school terms, living with their parents, in a large condo in the centre of Waitaki and during the summer, they spent their time at the family's bach in Riversdale.

Isabella was what you call the spoilt brat but yet very talented. Since a young age, she had been taking Singing Lessons, Dance, Gymnastics, Soccer and Cricket. Isabella was a skilled musician and athlete. Besides her school work Isabella spent most of her time in training, regardless of whether it was after school, in the weekends or in the summer, she was always training. Isabella was only the social priestess at Waitaki College because that was her only free time so she had to enjoy it right.

There was one particular thing Isabella excelled in more than anything else and that would be Cricket. Isabella was in training 6 days a week for a total of 3 months, before the Under 18 New Zealand Women's team trials. Isabella had been dreaming of this for years, she had to get in. Until the end of her training, Isabella transferred to correspondence work. Her morning training schedule consisted of a 6km run, 5km bike ride and 2 hours at the gym. She then had correspondence for 2 hours. Her training schedule for the afternoon started straight after, which consisted of half an hour with a personal trainer, 500m swim, 1 hour of a cardio workout and 4 hours at the Cricket nets practising her batting and bowling. Three nights a week from 5 – 8pm, Isabella had Cricket practice with her Canterbury regional team.

The trials arrived soon enough. Isabella felt absolutely exhausted but refrained from telling anyone and continued on with the day ahead. She was playing 40 overs that day, a type of cricket she felt very comfortable with. Her team was batting first up. Isabella was sixth in the line to bat; this gave her time to settle her nerves by meditating as she had been taught by her personal trainer. She studied her competition carefully, taking note of the speed and swing of the bat. Her turn to bat arrived at last. She walked over to her gear bag and got out her specially made bat and helmet, turned and walked to the wickets and took position. The bowler took aim and pitched the ball toward her, Isabella watched the ball very carefully and swung. Smack, she had hit the ball and it went flying. She ran and ran and ran, scoring run by run for her team. She repeatedly did this and overall scored 120 runs in the whole time her team was batting, meaning she performed best in the batting. She had a similar experience with the bowling, she bowled 28 wickets, once again performing best. Yes! Isabella thought to herself as she relived her outstanding game just gone, this was sure to place her in the team!

The news came 2 weeks after the trials in a professional looking envelope sent from Cricket New Zealand. Isabella anxiously opened the envelope and read what it said. She began to dance her routine she had been practising in celebration. Isabella's hard work paid off, she had got in to the team just like she wanted.

Seeing her dancing, Jacob came out in his jocks and said "What are you doing?!" Isabella yelled happily "I GOT IN! I'M IN THE TEAM!" Jacob realizing that his sister would now be travelling the world playing Cricket for New Zealand in the under 18 league, began to hug his sister in happiness, "That is fantastic Izzy! I'm so proud of you!" They both agreed to email and talk on the phone every night once she headed off to play Cricket. Isabella would be leaving New Zealand in a week to go to Singapore for her first match of the season. She first had to pick up all her official team gear from Christchurch before flying out from also Christchurch.

That following week Isabella flew out from Christchurch on her way to Singapore living her dream, she was finally playing Cricket at International Level for New Zealand. Proving to herself that hard work and pain does pay off in the end.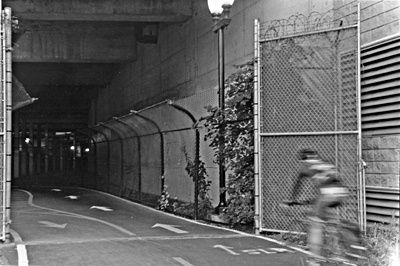 © Claire E., Bethesda, MD