Normality
November 25, 2011
Thursday, November 24th, 2011 to Friday, November 25th, 2011
A Somewhat Falsified Letter to a Thanksgiving End to Black Friday Eve

Normality
I hate the holidays.

I mean I really hate the holidays.

Especially Christmas.

It's not Christmas yet, of course – Thanksgiving barely ended – but we all know the routine.

Thanksgiving dinner eaten? Check.

Black Friday commercials set? Check.

Disney movies, Christmas songs, snowy television, and a surrounding of sales? Check.

It's always a plethora of wide eyes and big smiles. Not like any of that is real, by the way. It's all one big event of worthless material and masked emotions. No one's really happy. All anyone is getting is piles worth of useless stuff. No one cares about the real meaning of Christmas anymore. All we want is to disturb the children's minds with images of wary fat men in red suits walking into your house and stealing your milk and cookies. America liked that twisted image of old men watching your clueless child's every move. We are all twisted in that sense, if you think about it. We all waited for Santa happily at night in our beds at one point in our lives.

I guess the real reason I'm so bitter about the holidays is because I never really do anything. I mean, I do the normal thing, like go to my grandma's house and open a few presents and laugh amongst the Christmas tree and have a jolly good time, but I don't really do anything special. That's more like, you know, the traditional Christmas. I'd rather be out on the town, hitting up the bars in late night San Francisco. I liked that scene. It was really the same, though – the bar scene, I mean. We would wait and watch for some twisted old man to watch out every move. We are all twisted in that way, if you think about it. We all wanted attention.

We are all twisted.

We are all just sick-minded, material-loving, attention-loving, hope-grabbing twisted people.

We are all twisted.

Everyone is twisted.

Everything is twisted!

You know, I think I actually like it that way.
It's normal.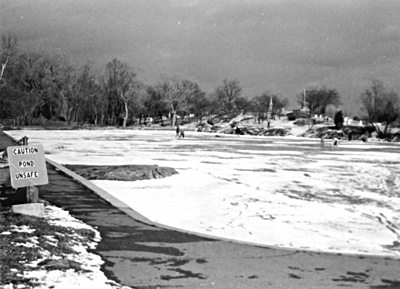 © Caitlyn O'Connell, Marblehead, MA