11:33 AM
November 14, 2011
It was Christmas morning, 11:33 AM. Gifts lay untouched in an organized pile under The tree. A chilling breeze rolled in Through The open window adjacent to me. Its touch was like stabbing a Thousand needles into my bones, but I didn't move. The sound of rubber, screeching away, was echoing Through my mind. It crashed like waves upon sand, and echoed as if it were bouncing off mountains. Then The snow started to fall, covering The track, where The car had driven off in The snow. I didn't know where my father went, maybe he was in The bedroom. I Thought I could hear his sobs, accompanied by rugged Throat clearing and heavy footfall as he trudged into The living room and fell into a sitting position beside me. I watched his weary face as he apologized to me, and declared it to be his fault.
I went Through The next years of my life growing up under The stern fist of my father, and when I was 16 I decided to start looking for her. It took me four long tiring years, but I found her. Not in a house in a cosy suburb, not in a furnished apartment in a well established high-rise, I found my mother laying in a hospital bed, room 342. She had not seen me for 12 years, but when I walked in, her shriveled and bony face lit up like a light, and her yellow teeth sparkled gold for a moment. I waltzed over to her and place my hand on hers and smiled. "I'm here mom," I whispered, "I found you." I felt a strong compulsion to stay, and I didn't leave The hospital for weeks, but The cancer had progressed into her lungs, and she began to fall. She said to me one morning, "Son, I love you more Than anything. I'm sorry I left, I don't want you to Think--" and she gasped. She gasped for a breath she could not catch. I put my index finger to my lips and told her to save her breath. "I don't blame you mom. I don't know why you did it, and I don't want to know. It doesn't matter, I'm here for you now, like you were There for me at my birth. You never let me go mom. I love you so much." I said, and she replied solemnly, "I love you too dear." She breathed a last sigh of relief, as a final tear cascaded down her cheek, a tear of happiness.
I looked out to The black weeping forms, and The closed casket beside me. I knew I'd be visiting a stone on The ground every Christmas, As it was written on her death certificate: December 25Th. 11:33 AM.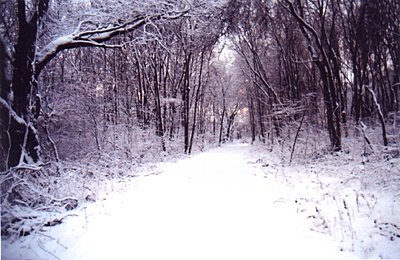 © Thomas W., Scituate, MA